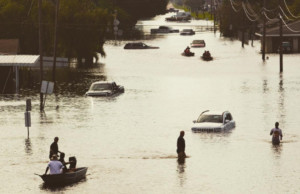 The Governor of North Carolina has just announced this week to be 'Hurricane Preparedness Week' all across our state. Governor Cooper reminded residents that now is the time to prepare for the 2020 hurricane season, which will from June 1 through November 30 of 2020.
"North Carolina knows all too well the damage and disruption that hurricanes can bring, but being prepared can help people fare better and recover quicker," Governor Cooper said in a press release. "Especially with COVID-19 affecting everyone's daily lives, now is the time to make sure you and your family are ready this hurricane season."
During this hurricane season, North Carolina is introducing Know Your Zone, a tiered evacuation system that highlights areas most vulnerable to storm surge from hurricanes and tropical storms, and other hazards. If it becomes necessary, local officials will order evacuations using pre-determined zones created by coastal counties. The Know Your Zone lookup tool is a new color-coded interactive map you can use to determine the evacuation zone where you live, work, or are visiting based upon street address.
During this time, officials are also recommending that all North Carolina residents prepare for possible power outages from hurricane damage. The following emergency items are suggested for all homes in our our state;
Governor Cooper urged families to use this week to discuss their emergency plans, update their emergency supplies, and review their homeowners and renter's insurance policies. This year, it's also important to consider how the COVID-19 virus might alter your typical preparedness for hurricane season.
Comments
comments