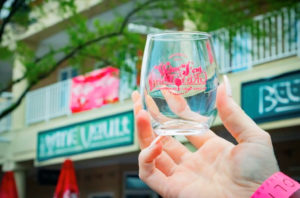 For one wine lover, there is no better feeling than the excitement that arises between reading the label on the bottle and pouring the wine into a crystal clear glass, and taking the first sip. When someone gives a wine enthusiast a gift of wine, they give them exactly that feeling of happiness and anticipation of a new taste. It's the same feeling kids have when they open, for who knows how many times, a box with a new toy. If you are not quite sure where to start, we've got you covered with tips on how to choose the perfect gift for the wine lover in your life! Choose the perfect gift for them and make them happy!
Buy them a set of great wines
Wine sets are great because they are beautifully packed in special wine boxes. It is always nice to have a package of great wine box samples. There are different types of sets available on the market. Some of them contain two, three and others consist of 6 different types of special wines. Wine packaging is often created around a 'theme'. In this way, you can choose a packaging of samples with white wine with different tastes, but also a red wine package with the desired aroma. And of course, choose the right box for the occasion. 
A great set of wine is ideal for a gift if you know the taste of the giftee well enough. The wine set is of course fantastic as a gift. Whether it's for your partner or someone else, a package of wine is fun to give and receive. 
Go to a wine tasting together
Wine tasting is a fun activity that gathers wine enthusiasts together. It's a wonderful and worthwhile process of observing, enjoying the wine aromas, and tasting different types of wine. 
It is a perfect opportunity to learn something more about the process of wine-producing! Going to a wine tasting together with your special person will be the perfect gift for them that they will remember forever. 
Buy a wine rack or storage system
The first and most important function that even cheap wines need is maintaining the optimal storage temperature. The optimal temperature for home storage is 12 degrees Celsius, because it is perfect for an appropriate gaining of types of wines, and just within a few minutes the wine will be ready to be served at the appropriate room temperature. It also keeps the wine safe from oxidation, which happens when air gets inside the bottle. That is why the wine, first of all, should be placed lying down (or at an angle). If wine storage systems are too expensive for your budget, you can get a wine rack that has a more affordable price.
Wine glasses or decanters
The perfect bottle of wine deserves to be paired with the perfect set of glasses or a decanter. Find some quality wine glasses or decanter that allows all wines, whether white, red, or sparkling to show their best attributes. Thanks to a carefully crafted shape there are wine glasses and decanters that allow the wine to blend smoothly. According to experts, a glass opening width of 66 millimeters is the ideal size for an extraordinary experience. In addition, consider buying crystal glasses that boast a flat bottom for stability with a handle whose length is designed for maximum comfort. These glasses score extra points because they are dishwasher safe and would look great under at any celebration.
Bottle openers and stoppers
Quality bottle openers and stoppers are also a wonderful gift to give to the wine lover. To make a beautiful gift, choose a professional corkscrew because, for a wine connoisseur, this is a real gem. Classic or high-quality corkscrews can be found at stores, so you have a great choice depending on your budget or the taste of the giftee. For example, if you choose the Charles de Gaulle corkscrew, you choose basic accessories with a lightweight design, perfect for fans of minimalism and modernity. In addition to this important accessory, you can also choose a stopper, which allows you to preserve the wine after opening without changing the quality.
Comments
comments