One of Gastonia's most inspiring restaurants is about to open up a new locally-sourced bakery.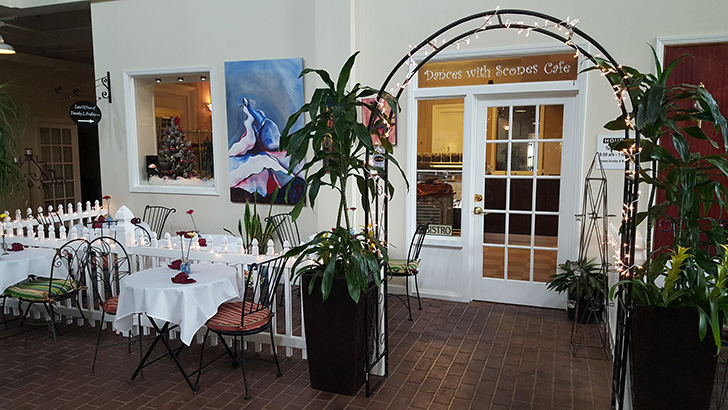 The general manager of the popular Olio's restaurant, which has a big heart for people with developmental disabilities, is having their grand opening of the new 'Dances with Scones' bakery tomorrow at 245 W. Garrison Blvd, in downtown Gastonia.
According to their Facebook event, Dances with Scones will feature "items from all over Europe for sale. Jams, Jellies, Caviar, Pastas and so forth. Tea is done by seated Tea Service as well as Coffee, and we have it to go as well. Desserts are all fresh made by Chef John McCall."
The owner of Olio's and the new Dances with Scones bakery is passionate about those with disabilities. In the restaurant's description they note, "the Agencies of Jenny C. Carrington which deal with Developmental Disablities in Adults will be using the restaurant, cafe and shop to help employ her clients, to get them into the work world, give them a sense of accomplishment, & you our customers meet some really wonderful, awesome people!"
Olio's currently employs 14 people with developmental disabilities, all of whom previously worked in a temporary holiday store Carrington ran at Eastridge Mall.
Dances with Scones should prove to be a positive addition to Gastonia's increasingly welcoming atmosphere.
Comments
comments