Yesterday afternoon, the Charlotte region's newest and biggest YMCA facility unveiled its new name in preparation of next month's grand opening. The massive 60,030 sq ft, 115 acres complex, set on the banks of a 34 acres lake will now be called the 'Warlick Family YMCA' in honor of the facility's lead donor family.
Parkdale Mill's CEO Andy Warlick helped to spearhead the new YMCA and its fundraising campaign. His family's roots run deep in Gaston County, having built one of the best yard spinning facilities in the world over the past 100 years.
"Andy would say that he acted as a co-chair with Richard [Rankin], George [Henry] and me. If we are equals then Andy has been first among equals in our group," said Gene Matthews, campaign co-chair. "No matter how much Andy deflects attention away from his leadership, he has been the single person who has carried one theme throughout this process as he continually asked, 'What does GREAT look like for this new Y and Gaston County?'"
Steve Huffstetler, Chair of the Gaston County Metro Y Board, added, "We couldn't have selected a more deserving family name to place on this YMCA that will welcome families for generations to come."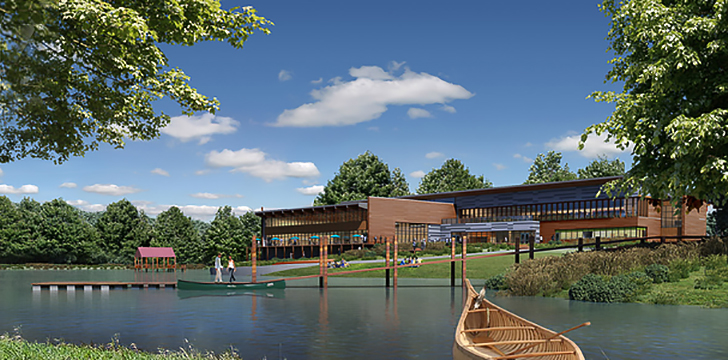 The new $20 Million facility on Robinwood Lake will feature a boathouse, an open-air chapel, several waterside athletic fields, and 2 full-sized indoor pools.
The new boathouse will allow members to rent canoes, stand-up paddle boards, kayaks, as well as fishing boats with electric motors. Artificial reefs are being installed in the lake, that will be stocked with roughly 40,000 large-mouth bass and bream for fishing.
Two miles of trails are being built through the nearby woods, as well as a day camp village with the ability to camp in tents and secluded spots to meditate in peace.
The facility will also include a 2-story climbing wall and app-accessible cafe that will serve shakes, smoothies, juices, salads, wraps.
The new Warlick Family YMCA will replace 2 outdated facilities – the YMCA Central Branch on Franklin Blvd. and the South Gastonia YMCA on Union Rd.
Grand opening is now scheduled for the middle of next month.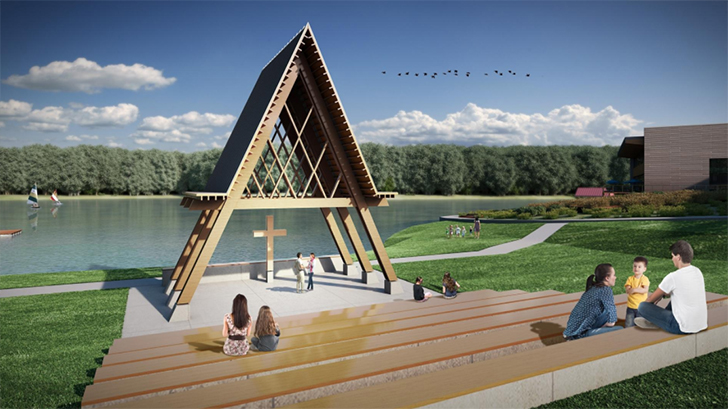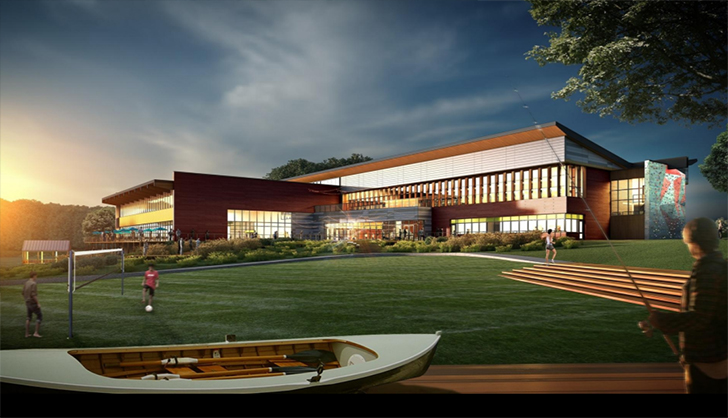 What do you think about Gastonia's new Warlick Family YMCA?
Comments
comments