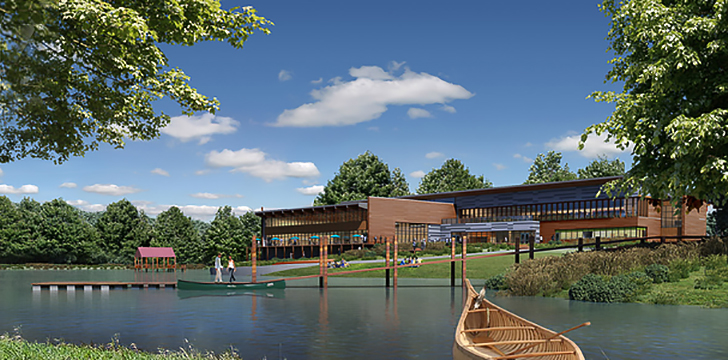 The YMCA is about halfway through construction on their new $20 Million, 48,000 square foot facility on Robinwood Lake, that will feature a boathouse, an open-air chapel, several waterside athletic fields, and 2 full-sized indoor pools.
The new boathouse will allow members to rent canoes, stand-up paddle boards, kayaks, as well as fishing boats with electric motors. Artificial reefs are being installed in the lake, that will be stocked with roughly 40,000 large-mouth bass and bream for fishing.
Two miles of trails are being built through the nearby woods, as well as a day camp village with the ability to camp in tents and secluded spots to meditate in peace.
The facility will also include a 2-story climbing wall and app-accessible cafe that will serve shakes, smoothies, juices, salads, wraps.
The new Robinwood Lake YMCA will replace 2 outdated facilities – the YMCA Central Branch on Franklin Blvd. and the South Gastonia YMCA on Union Rd.
Grand opening is now scheduled for November or December of this year.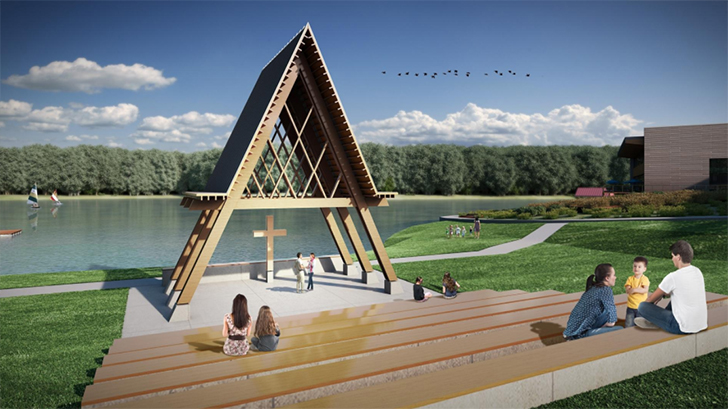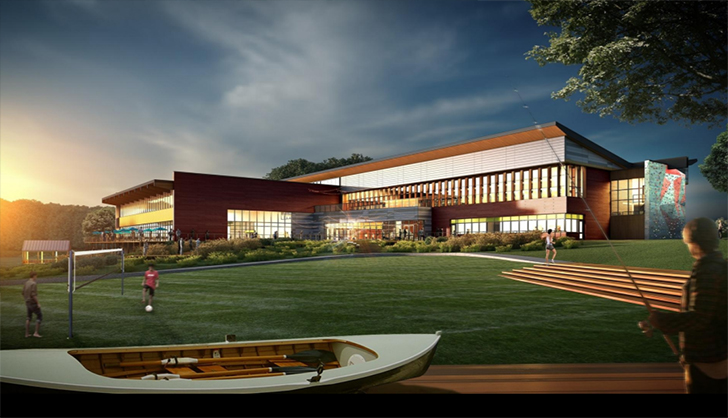 What do you think about Gastonia's new YMCA?
Comments
comments