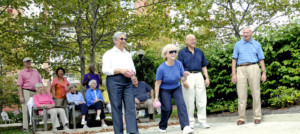 Gastonia recently gave the approval for a massive new $30 million senior living community on Union Road, just north of the Catawba Creek Golf Course.
The new state-of-the-art development will include a clubhouse and fitness center. There will be health and wellness coaches and a nurse practitioner available.
Mills River, as it's now being called, will include a three-story, 60-unit complex for people ages 55 and older.
The developer, Green Builders, chose the location due to its proximity to all the necessities that seniors need, such as food, medicine, and physician care.
The company now plans on starting construciton in a week or two, with 11 months until the building is finished.
The new development will include an exercise room, library, TV room and room for events.
Do you think this might be a step in the right direction for Gastonia?
Comments
comments