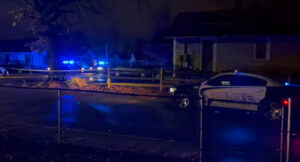 The Gaston County Police Department and Drug Enforcement Administration (DEA) just announced a major drug trafficking arrest off North New Hope Road near I-85 in Gastonia.
Authorities found over 2 pounds of pure fentanyl (synthetic opioid) during a traffic stop in a vehicle being driven by 2 men from Tennessee. The stop was a part of an ongoing DEA investigation into Fentanyl trafficking into Gaston County.
According to the DEA, just 2 milligrams of fentanyl is enough to be lethal (depending on a person's body size and tolerance). There are 453,592 milligrams in a pound and the Gaston County population as of 2019 was 224,529, so the amount of fentanyl discovered in the vehicle would be enough to kill everyone in the county twice over.
North Carolina recently changed several laws related to opioid overdoses to help curb the epidemic, including changing Naloxone (opioid overdose suppressant) from prescription to 'over the counter', as well as implementing a new 'Good Samaritan Law'.
The law essentially protects people who administer Naloxone to someone who has overdosed from any liability.
The following are common signs of an opioid-related overdose;
Small pupils
Pale face
Limp body
Shallow or slowed breathing
Vomiting
Loss of consciousness
If you know anyone who might use heroin or any other opioids, please pick up some Naloxone from your local pharmacist and keep it handy – you never know when it might save someone's life.
What do you think about North Carolina's recent actions surrounding the opioid epidemic?
What more do you think should be done? 
Comments
comments