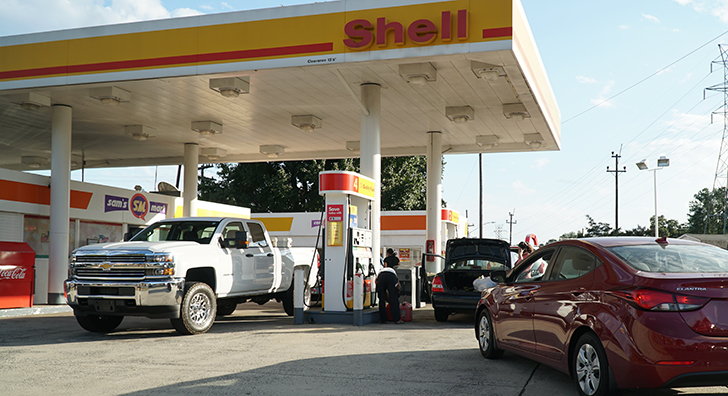 Traveling this spring just got a whole lot cheaper with gas prices now hitting a 3-year lows around the Charlotte region.
According to a press release from the AAA, South Carolina just one of America's top 10 largest weekly price decreases at -7 cents, and North Carolina wasn't far behind, with a weekly price average decreased of -6 cents.
"Gas prices are falling in the Carolinas and around the nation thanks to an oversupply of oil and growing fears about the impact of the coronavirus on the economy," said Tiffany Wright, AAA spokesperson. Coronavirus concerns have resulted in a drop in global demand that's actually benefiting motorists at the pump."
The price-tracking app 'GasBuddy' just released this week's average gas prices for the US, hitting $2.36/gal for the first time in over 3 years.
Decreased demand due to the #coronavirus and the most significant drop in oil prices since 1991 are sending gas prices down across the US, with the national average falling to $2.36/gal. pic.twitter.com/FRBLgovAzY

— GasBuddy (@GasBuddy) March 9, 2020
"As the spread of the coronavirus induces panic on markets, oil prices have been walloped and motorists should avoid filling up as the plummet in oil prices starts showing up at their local gas station in the days ahead," said Patrick DeHaan, head of petroleum analysis for GasBuddy. "Nearly every village, town and city in every state will see gas prices dropping- the pace may vary, of course- but over the next week gas prices will move lower solidly, barring any dramatic improvement in the spread of the virus. The drop in oil is little comfort to those who've been watching the stock market fall, but gas stations have plenty of room to drop prices, in some cases nearly 25-35 cent drops over the next few weeks will happen. My advice for motorists is delay buying gasoline and expect noticeable drops for the time being as the world obsesses over the spread of COVID-19."
If you want to save even more at the pump, GasBuddy also recommends buying gas on Mondays and Thursdays.
The company does note that the best day changes year-to-year and state-to-state, but if you were to switch from shopping on Thursdays to Mondays, you could end up saving an average of $325 every year.
According to GasBuddy, the cheapest gas price in Charlotte is now $2.06 for Regular at the QuikTrip (5700 N Tryon St). The cheapest gas price in the Charlotte region is $1.88 for Regular at Rock Hill's Circle K (618 Tinsley Way).
When and where do you usually buy your gas?
Comments
comments