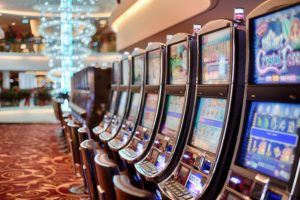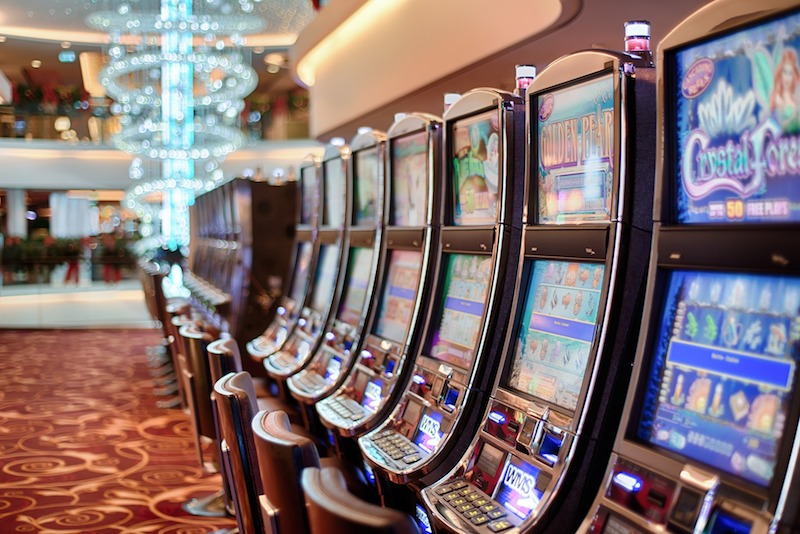 It's widely known that the gambling laws in North Carolina are perhaps the strictest out of all the United States. And right now, if you fancy a flutter on the roulette wheel or a game of blackjack then you'll need to head off to the only permitted casino which sits on Cherokee territory. 
Anything else that's left behind is a small lottery for charitable causes and a few bingo games. Nobody is being too optimistic about these laws changing either, North Carolina has a zero-tolerance policy on any kind of liberation when it comes to gambling.
To truly understand this strict approach, when compared to other parts of the USA, we first need to look at the history of the State.
History
North Carolina compiled its own constitution back in the 1700's and has ever since ensured the constant crackdown toward gambling. But back then this was no easy task, and original gambling laws made sure that it was illegal to recover gambling debts. This didn't have the desired effect, so laws were implemented regarding taxation mostly on card playing and table games. 
When this still didn't get the current gambling situation under control, the State simply banned all forms of gambling in 1764.
Many believe that it's the position of North Carolina, within the 'Bible Belt' of the USA which bears the most influence on gambling laws. And of course, the religious faiths in the State do not go hand in hand with gambling, as people lean more towards a moral and conservative existence.
In the '70s, discussions arose to permit horse racing and pari-mutuel betting. There were even mutterings of a state lottery which could be allowed to raise vital funds for local charities. These discussions did not go away, and it was pressed that the State allow a casino to be built on Tribal lands, just like other States were allowing to happen at the time. Further pressure was put on the Constitution with regards to the lottery, though it took until 2006 for this to finally be permitted.
There are penalties to be had if anyone is found breaking the current gambling laws:
In 2020, the North Carolina Department of Public Safety states: 
'It is illegal for any person or organization to operate a game of chance or to play or bet on any game of chance that involves winning money, property, or anything of value. Violators shall be guilty of a Class 2 misdemeanor. GS 14-292'
Land-based Casinos
The only casino in which people can legally gamble is Harrah's, which is situated on Cherokee Native Indian lands. This achieved state approval to open in 1997 where a limited number of games could be played. And it wasn't until 2012 that the casino was permitted to offer table games, with live dealer games still being illegal even now. 
This casino operates under very strict guidelines though, and cannot be considered as an all-out gambling experience like players could have in Las Vegas for example. 
In March 2020, despite huge opposition, the go-ahead was given for a second casino to be built. And this will be situated in Kings Mountain, Charlotte. The casino will be a huge operation, and it's estimated that costs will head into $200 million, with a proposed 3,000 new jobs being created. 
The casino is owned and operated by the Catawba Indian Nation, with its location being close to tribal lands that have been occupied by the Catawba since ancient times.
Online Casinos
This is a bit of a grey area and just like in other States, many assume that the existing laws of gambling cover online casinos. There isn't anything in the current laws that forbid internet-based games. And many people in the USA do currently gamble online at a huge range of international casinos. Enjoying thousands of slot games, video poker, live casino games, and even sports betting at a variety of events around the world. 
But with such a massive number of casinos and games to choose from, how do players know which ones are best? It can be a bit of a minefield out there, luckily though there is one such site – Labslots.com – that provides impartial reviews on all things related to online casinos. Helping players narrow down either a site or game that best suits their needs. 
These international casinos are licensed in various countries with many currently obtaining USA licenses, to open the market in various further states – offering localized gambling.
What does the future hold?
The Cherokee casino has so far contributed $90 million towards the State of North Carolina in the last 30 years alone. Whilst the charitable lottery provides 5% towards the educational budget, each year. On a global scale, the gambling market is currently worth $60 billion, which is not to be balked at. Especially with regards to online gambling, with certain States offering remote gambling licenses to these operators at huge prices.
There are serious monies to be made in the future of gambling, which other states are starting to realize. Perhaps North Carolina will follow suit?
Comments
comments