The Jury was just sent home after its first day of deliberations in the voluntary manslaughter trial of CMPD Officer Randall Kerrick – a trial that could become one of the most significant cases to date in Charlotte.
– On September 14th, 2013 Jonathan Ferrell was in a car accident.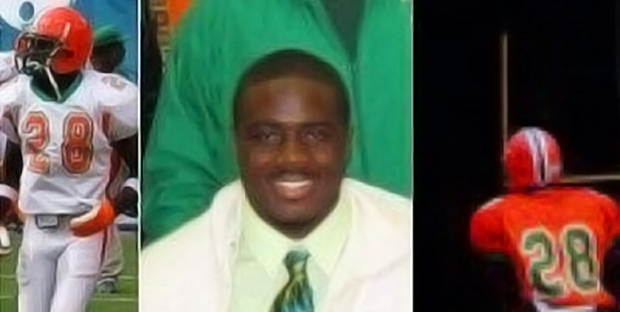 Ferrell, a former college football player for Florida A&M University, was in a car in Charlotte at about 2:36 am. He knocked on the door at a nearby home to ask for help. The woman inside the home misinterpreted Ferrell's desperation and thought he was a robber.
– She called 911 and told them someone was trying to break into her home.
Here is the audio (click here for the transcript) from the 911 call;
– 3 CMPD police cars spot who they think is Jonathan Ferrell.
Here is the public dash cam video from Randall Kerrick's car (WARNING: Graphic Noise):
– Prosecuting attorneys said Kerrick is guilty, claiming that he did not identify himself as a police officer, and used excessive force (12 gun shots), resulting in the death of Jonathan Ferrell.
– Defense attorneys said Kerrick was justified, claiming that Ferrell charged officers before they could figure out what was happening, and that he tried to grab Kerrick's gun when he fell on the officer.
– The City of Charlotte has already settled a civil lawsuit with Ferrell's family for $2.25 million.
– If Kerrick is found guilty of voluntary manslaughter, he could face up to 11 years in prison. 
If he is not found guilty, there is a potential for protests and civil uproar from groups in Charlotte and across America.
Do you think Randall Kerrick is guilty?
[facebook][tweet][digg][stumble][Google]
[one_third]


[/one_third] [one_third]


[/one_third] [one_third_last]


[/one_third_last]
Comments
comments