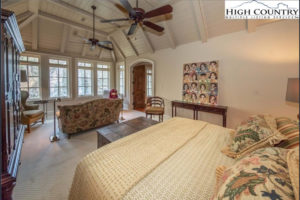 The pandemic has forced all of us to spend time inside and either discover new pastimes or reconnect with old ones. From playing board games to tie-dying clothes, many of us have welcomed distractions and new hobbies to pass the time indoors and to help distract us from the chaos of the world. Among one of the most popular hobbies of this year is sewing. 
Whether you've become a sewing extraordinaire in the past year or recently reignited an old passion, your sewing hobby has the potential to become much more. You've developed a valuable skill that you should share with the world in whatever capacity aligns best with your goals. Take a look at some of the top ways you can take your sewing with embroidery threads hobby and transform it into a passion that benefits you and others in more ways than one.
Start a business from home 
Since you have already carved out time in your day to sew, it might be appealing to start thinking about monetizing from this hobby from home. Even if you're a busy parent, it's entirely possible to start an online store to begin advertising and selling your products. Identify your favorite pieces and start a website or social media page to showcase them and market your services. Before you know it, your hobby will open up an entirely new world for you.
Think about ways you can elevate your products as you think about selling them. This could involve branding your business, buying custom woven labels to stitch onto your products, or coming up with a thoughtful way to package your products, whether with a handwritten note or a small add-on to the purchase. These small details will take your business to the next level and add a note of personalization for your customer. 
This year, there has been a large focus on supporting small businesses, as they have been hit incredibly hard by the pandemic. Members of your community will enthusiastically support your endeavor, as many have come to value small businesses during this time. Don't be afraid to spread the word and get your name out there; people will appreciate your skills and talent.
Donate your creations 
If starting a business and profiting off your sewing hobby doesn't feel right to you, it's a perfect time to donate clothing to people in need. If you're not sure where to start, you can research local organizations and reach out to see if they would accept your donations. Alternatively, if no existing organizations stand out to you, you can always start your own charitable endeavor. 
Starting your own charity or nonprofit would be worthwhile if you would like to direct the packaging, distribution, and impact of your donations. Research the steps you would have to take to form an official organization if that appeals to you, and get the word out about the work you hope to do. Others in your community might also be interested in helping you out, so you would have more hands-on deck to sew amazing products for a good cause.
Start making gifts for friends and family 
A gift made by hand will undoubtedly show your friends and family how much you appreciate them. While everyone loves to receive clothing from a store, a hand-sewn gift demonstrates a level of care, thoughtfulness, and personalization that will be cherished by the recipient. For birthdays, holidays, or just because, gifting your creations is a great way to spread the joy of your hobby.
Making gifts for your friends and family will also challenge you to attempt new styles and patterns. If someone you care about has been talking about wanting a particular style of pants that you haven't yet tried to create, you might want to give it a whirl for a gift and thus, enhance your own skill and craft in the process.
Ultimately, you want to make sure that whatever you choose to do to elevate your sewing hobby only enhances your genuine love for sewing. You have found a hobby that you genuinely enjoy, and regardless of what direction that hobby takes, be sure to prioritize that passion.
Comments
comments