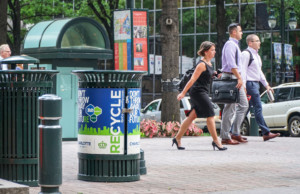 In corporate organizations, soft skills only get attention at the time of hiring. 
While hiring managers never fail to test potential employees on their soft skills, organizations on the other hand tend to overlook soft skill as a teachable skill.
From the common misconception that soft skills are skills that people are born with, to deterrents like the intangible nature of soft skills and soft skills training, employers have found a variety of reasons to overlook soft skills training in the employee training programs.
However, the truth is that in an increasingly uncertain future powered by technological innovations, soft skills are poised to be the most important skills in professional ecosystems.
Organizations that invest in their employees' soft skills development will be geared to adapt to the uncertain future that lies ahead of us and are more likely to enjoy early adopter advantages.
Now that training technology is more accessible than ever before, even smaller organizations have the chance to be at the forefront of an emerging trend.
Modern e-learning tools, like the learning management system, are truly affordable and offer incredible ease of use. For instance, Mindflash LMS features a customizable user interface that can be simplified to suit lower technical abilities. 
This means, even if you are a solo entrepreneur and don't have an employee training department, you can use these tools to delight your employees with an immersive learning experience.
That's why you should also starting considering teaching your employees the following soft skills:
Communication Skills
Workplace collaborations are the lifeblood of many organizations and effective collaborations are built on effective communication.
An employee that can effectively communicate with their peers, managers, and clients is more likely to evolve into a valuable asset for your organization.
This is because the ability to put your point across, is a valuable skill, whether it is during a brainstorming session or during a conversation with a client.
Similarly, the ability to listen and understand others' point is equally important in ensuring there is minimal miscommunication happening in the communication channels of your organization.
Time Management
With freedom of location becoming an increasingly desirable perk for job seekers, distributed teams and work from home offices are going to be a big part of the future of work.
This will mean that employees will be in more control of their paid hours than ever before.
While most employees will welcome this change, the truth is, being productive when you are working on your own requires some serious time management skills.
Time management is a valuable skill even if you plan on taking your business operations to the cloud. 
The rising 'startup culture' has made sure that employees, especially in smaller organizations, are responsible for a variety of deliverables. 
Once again, managing multiple deliverables demands efficient time management.
In other words, if you want to turn your employees into versatile resources that you can depend on, teaching them time management is a definite requirement.
Stress Management
The ongoing pandemic situation has shown us, to the surprise of many, that working from home is a challenging undertaking.
Effectively managing time and work life balance becomes an added challenge when the lines between home and office are blurred.
Even if you ignore the rising remote working trend, there is a lot more stress in an average professional's life than a couple of generations ago.
As we all are aware, stress increases the probability of a burnout. Reaching the mental burnout stage is not just bad for your employees, it is bad for your organisation's productive output.
That's why, teaching your employees to manage their stress with efficiency is important.
Conclusion
Better communication skills, time management, and stress management are just some of the many soft skills that will become extremely relevant to success in the workplace of the future.
Comments
comments