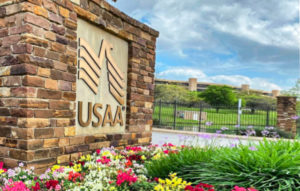 Charlotte's financial sector is about to get major boost with the addition of yet another fortune 100 company.
According to the San Antonio Business Journal, USAA's CEO Wayne Peacock just announced plans to open
"We're looking at where else do we need to be to access the kind of talent that is reflective of where our company is going. More and more banking skills, more and more deep insurance skills, technology, design, data and analytics are all many of the emerging skills that are required to run a large financial institution, especially one that is moving into the digital economy as USAA is, and we'll open one of those facilities in Charlotte, North Carolina," Peacock said to the Journal.
"We will continue to look at new opportunities to access talent more broadly because there's clearly a war for talent," said Wayne Peacock, president and CEO of USAA.​ https://t.co/aSgO01FxVW

— SA Business Journal (@SABizJournal) May 23, 2021
He did not indicate how big the new facility will be or how many new jobs it will create here in the Queen City.
Currently, the nearest USAA office to Charlotte is Chesapeake, VA.
Comments
comments