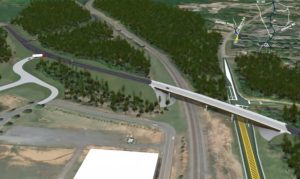 After decades in the making and over $67 Million spent (over twice of the initial budget), the Fort Mill Southern Bypass, is about to open its entire length.
The main bypass will connect U.S. 21 near Rock Hill all the way up to Tega Cay, without forcing cars to drive directly through downtown Fort Mill.
Here is the original 3D rendered video of the completed bypass;
York County voters approved a $7.1 million bypass project in 1997, two more $7.5 million phases in 2003, and a final $4.7 million connection phase in 2011 to connect the bypass with Spratt and Sutton roads.
The entire multi-phased project should have only cost about $26.8 million but will now cost over $67 million due to underestimates, project delays, and unforeseen issues with construction.
What do you think about the new Fort Mill Southern Bypass project?
Comments
comments