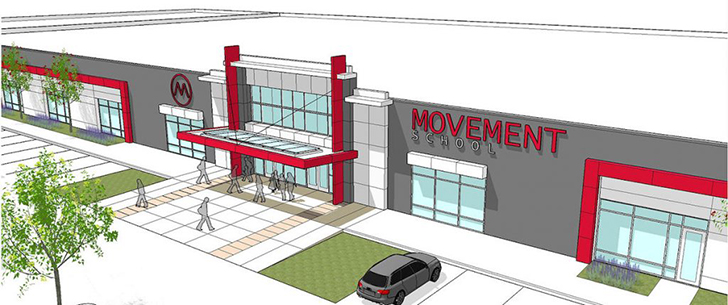 Some may know Charlotte resident Casey Crawford as an NFL Super Bowl Champion, others, as the head of the fastest growing mortgage company in America, but now he has his sights set on building Charlotte's best new charter school.
Movement School will be a new tuition-free public charter school on Charlotte's west side (most economically depressed corridors in the Queen City) – aimed at drastically increasing upward mobility among youth in the area.
The school is the result of a new alliance between the Movement Foundation, Sugar Creek Charter School, and the state of North Carolina.
Casey Crawford has already allocated $12 million from his foundation to build the school. All of the acedemic programs implimented at the school will be developed by the award winning teachers and administrators at Charlotte's Sugar Creek Charter School. The State of North Carolina's new public school charter will be assuring a tuition-free, state-sanctioned education.
Construction started on the new school this past October, with a total projected cost of over $12 million. Leaders from the Sugar Creek Charter School helped The Movement Foundation to apply for a North Carolina for a public school charter, and earlier this year, they were granted their charter by the state of North Carolina.
The school is now set to open in fall 2017 with 300 students starting out in grades K through 2, with additional grades to be added each new year.
Students will apply to Movement School and admissions will be determined by a lottery.
The new Movement School will be tuition free and will offer meals and transportation within a 5 mile radius.
You can find out more about the school on their website here.
If you hear any other developments or interesting news stories, or if you'd like to have us write an article about your business, please e-mail Press@CltStories.com 
Comments
comments