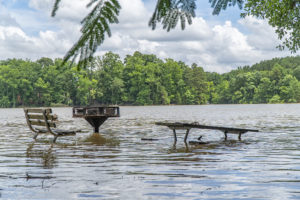 Flooding can happen. However, don't let flood destroy your home. Don't let flood destroy your property. Remember, you have worked extremely hard to furnish your home. That's why you need to equip yourself with the right skills to deal with natural disasters such as flooding. On these lines, here are steps you can take and save your home from the effects of flooding.
Contact Your Insurer
Once the floodwater subsides, consider contacting your insurance provider immediately. However, it's important to note that a standard home insurance plan doesn't usually cover flood damage repair. Rather, it's a separate policy that's usually provided by the state government through the NIP (National Flood Insurance Program). So, whether you live in a low or high-risk area, flood insurance isn't something you'll want to ignore. Repairing home damage caused by floods can be costly. You want to get the help of an insurance company so that you don't end up breaking your bank.
Protect Yourself
Even though the flooding might have stopped, it can still pose some dangers to you and your loved ones. If you had to vacate your home during the flood, wait until the authorities confirm that it's safe for you to go back home before you do so. Before entering your house, take time to check for broken ceilings as well as cracked foundations.
Quick Cleanup
The cleanup process must begin within twenty-four hours after your home has been cleared for hazardous damage. If the level of damage is quite high, you may want to consider contacting a professional cleaning service to perform the restoration work smoothly and more effectively. Don't do the cleaning by yourself. It's unsafe for you tom make direct contact with the floodwater. Plus, it's also tedious and time-consuming.
Dry Your Staff
After cleaning furniture plus other home contents, go ahead and dry them completely. Remember, floodwater is contaminated water and needs to be removed. You might have to remove and dispose of porous materials, but the non-porous surfaces can be salvaged with proper sanitization and reliable drying processes. If it's sunny, take your belongings outside and allow enough drying time. You'll also need to utilize air removers and dehumidifiers throughout the cleanup and restoration process.
Deal With Mold Damage
If there's water or moisture, then there could be mold growth in your building. Mold is more likely to develop 24 to 48 hours after a flood. To address its buildup, use cleaners such as soap and bleach, but keep in mind that this may not solve the problem completely. For instance, if the affected mold area is bigger than six square feet, you may need to contact a mold restoration professional to help asses and fix the situation.
The Bottom-Line
Of course, you cannot prevent floods from happening. However, there are steps you can take and save your home from the effects of floods. Plus, time is of paramount importance. Acting fast will save your home from the adverse effects of floods. The above steps are all you need to save your home from the effects of floods. Hire a reliable water restoration company and save your home. Visit here http://www.primewaterdamagerestoration.com/ for the best water restoration services.
Comments
comments