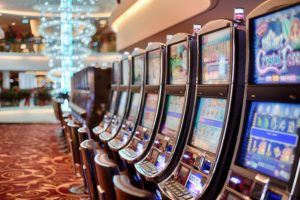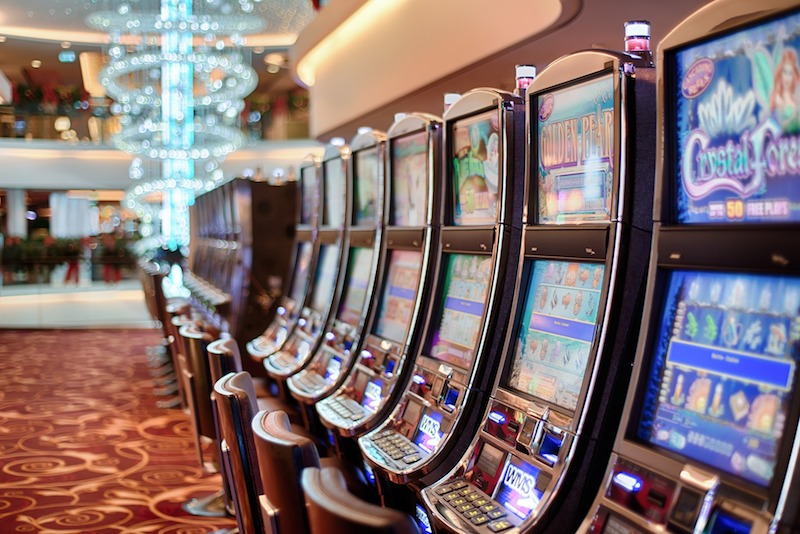 Almost a decade after North Carolina banned video poker machines, players in the Tar Heel State have found another form of entertainment. Fish game tables are flourishing across the state and operators say that the act of playing these games is not breaking any laws. According to the operators, the money won by playing fish game tables is based on skill and not luck, and therefore doesn't constitute gambling.
Very popular, but is it legal?
But some North Carolina authorities don't agree. They believe that fish tables are a form of gambling and in recent months have begun to crack down on arcades offering these games. 
What are Fish Table Games?
Fish table games are large video games mounted on tables. Players use a joystick to shoot at large fish "swimming" around on the giant screens. Each fish has its own odds, and you are rewarded each time you catch/shoot a fish. The rarer your catch, the more points you earn and the higher you're paid out.  The fish are different from one another and sometimes appear in the form of a sea dragon, whale or monster crab.  
The points that players win the game can be redeemed for real cash, or they can keep them in the form of credits to use for future play.
So is it Illegal or Isn't it?
Last month, deputies raided an arcade in Salisbury, charging the operators for fronting for an illegal casino. Gaming equipment was seized, including four fish tables, each with 38 terminals.  According to a police report, authorities had kept the facility under surveillance for two months before the raid. They said that arcade operators allowed their patrons to bet on fish table games, therefore violating state laws.
But is it really illegal to play fish table games in North Carolina? The State's Bureau of Investigation hasn't been able to clarify whether the games are legal. Nor has the Attorney General's office. 
This situation has led to a lot of confusion across the board. Some cities have banned fish table games altogether, while others allow arcades to advertise openly.
Salisbury's authorities made it known that they interpreted the games as a form of gambling. At the beginning of the year, the Rowan County Sheriff's office informed all arcade operators that it intended enforcing state laws pertaining to illegal gambling. Warnings were issued to arcades and other properties, telling them to shut down their operations by January 20th. 
Salisbury Arcade had a "History"
In the case of the recently raided property in Salisbury, the property was closed following the search.  
Without any connection to the fish table game controversy whatsoever, it is of interest to note that the arcade was the scene of a murder two years ago. In 2018, Albemarle barber, James Christopher Davis was shot at the property and later died. 43 year old Dedric Michelle Mason was charged with second degree murder.
Strange Gambling Laws Abound Around the World
It's incredible to see how much laws vary when it comes to gambling regulations around the world. Most countries take a rational view on this form of entertainment, allowing it in some form or another with differing levels of regulation. However, some countries and US states take things to the extreme. They do all that they can to make it next to impossible for players to enjoy things as simple as bingo or the lottery. 
These are our all-time favorite strange gambling laws:
North Carolina and Bingo

: North Carolina gets top-honor since this article is all about the Tar Heel State after all. Despite archaic gambling laws, the state actually does allow charitable organizations to offer bingo, as long as it's all done in the spirit of fundraising. BUT, there are lots of strange laws surrounding these innocent games of bingo. For example, a single bingo session may not last more than 5 hours, organizations can't host more than two bingo tournaments in a single week, and tourneys can't be held on consecutive days.

Alabama and Card Games on a Sunday

:

Alabama has some interesting rules that cover what can and can't be done on the Sabbath. According to state laws, it's illegal to do a long list of things on a Sunday, including "shooting, hunting, gaming, card playing or racing." So, if you go by the dry letter of the law, playing dominoes, Monopoly and obviously poker are definite no-nos for weekend entertainment in Alabama!

West Virginia and Outhouse Gambling:

 Yes, you read that correctly. Someone, somewhere back in West Virginian history, felt that it was important to specify that tavern or hotel owners are forbidden to host gambling games in their outhouses. Even worse, if you're caught allowing this sinful behavior, you're guilty of a misdemeanor and you could be heading to jail for up to four months and losing your business license!
Comments
comments