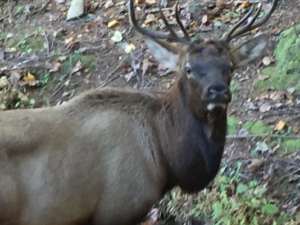 For the first time in more than 200 years, a wild elk was seen roaming South Carolina.
The South Carolina Department of Natural Resources says the elk likely wandered away from its herd around the Great Smoky Mountains Park in North Carolina.
According to a CNN report, the massive creature was spotted on the outskirts of Pickens County, near the NC/SC border:
South Carolina's Department of Natural Resources is now warning people not to approach the animal if spotted due to it's often violent tendencies when scared or defensive.
Biologists have stated that they expect the young bull elk to return to its herd in the Smokey Mountains after it realizes there are no female elk in South Carolina.
Comments
comments