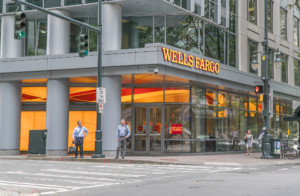 Last night a Wells Fargo server caught on fire in Shoreview, Minnesota, requiring technicians to shut down the server, according to a bank employee.
The local server outage caused a ripple effect in the bank's systems across the nation, affecting ATMs, Credit Cards, and online services.
Wells Fargo sent out a tweet at about noon on Thursday saying they're 'working to restore services as soon as possible';
We're experiencing system issues due to a power shutdown at one of our facilities, initiated after smoke was detected following routine maintenance. We're working to restore services as soon as possible. We apologize for the inconvenience.

— Wells Fargo (@WellsFargo) February 7, 2019
One Charlotte resident was forced to reschedule her nail appointment due to the issues with her card;
@WellsFargo bout to miss my nail appointment 😔

— KAYLA B. (@_kaylakaylakay) February 7, 2019
Another local business owner wasn't able to get their payroll transferred;
If you're a business owner trying to get payroll transferred for tomorrow so your staff can get paid it's also frustrating! Killing me.

— TEA HOFFMANN (@TEAHOFFMANN) February 7, 2019
Charlotte Metro Credit Union took advantage of the outages by telling fed up Well's customers how easy a transfer is;
By the way – we have a Switch Kit online to help you streamline the process of moving to Charlotte Metro. Let us know if you have any questions! https://t.co/UueT1HCTr6

— CharlotteMetro (@CltMetroCU) February 7, 2019
Did you run into any problems today because of Wells Fargo's outages?
Comments
comments