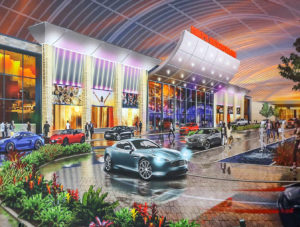 Tennis is one of the most popular sports globally, and millions of people worldwide regularly tune in to watch the best tennis players compete. The biggest tournaments are held throughout the year, and plenty of factors make tennis matches exciting.
Sometimes, it's simply the clash of two top-rated players, and other times it's the matchup between two different playstyles. However, nothing motivates the players more than winning against their biggest rivals, which is always a recipe for an outstanding tennis match.
If you're curious to learn more, we've prepared a list of some of the best rivalries from different eras of tennis.
Roger Federer vs. Rafael Nadal
Before Djokovic fully made his mark as one of the top-ranked players, the world of tennis had been dominated by these two men. In fact, between Wimbledon in 2003 and the French Open in 2011, Federer and Nadal won 26 out of 32 Grand Slam titles.
Their rivalry started in 2004 when Nadal beat Federer 6/3 6/3 in the round of 32 at the ATP Masters 1000 Miami. Ever since then, the two have played dozens of matches against each other. Up until now, they've played 24 times in the finals of some of the biggest tournaments in tennis, out of which Nadal won 15 times.
Both Federer and Nadal are widely regarded as some of the best tennis players ever. As it stands, their current head-to-head score is 24 wins for Nadal and 16 wins for Federer. Additionally, Nadal is left-handed, so it's always exciting to watch when he's facing a right-hander like Federer, who is known for his one-handed backhands.
They last met in 2019 in the semi-finals of Wimbledon, where Federer managed to snatch the victory with a brilliant performance.
Novak Djokovic vs. Rafael Nadal
Even though Djokovic has just as big a rivalry with Federer as he does with Nadal, his matchups with Nadal have always been a tad more exciting. One of the biggest reasons for that is the sheer speed and athleticism both Nadal and Djokovic are known for.
Novak Djokovic and Rafael Nadal first met in the quarter-final round during Roland Garros in 2006. The match ended in favor of Nadal, who won the match 6/4 6/4. Interestingly, their last encounter also happened in Roland Garros earlier this year. 
Djokovic was more successful and ended up winning the semi-finals match against Nadal and the tournament.
Djokovic's win against the king of clay might've felt just as sweet as his Grand Slam win. Namely, Djokovic and Nadal met 27 times on clay, and Nadal won 18 of those matches. As far as their total heads-up score goes, Djokovic is slightly ahead with 30 wins while Nadal managed to beat Djokovic 28 times.
Pete Sampras vs. Andre Agassi
Pete Sampras and Andre Agassi are widely regarded as the two best American tennis players of all time. They first met at the match in 1989 that Agassi won 6/2 6/1. They were rivals until Sampras retired in 2002.
Sampras and Agassi competed against each other 34 times. Agassi won 14 of those matches, while Sampras managed to win 20 times. What's interesting is that nearly half of their encounters were during finals. Namely, Sampras and Agassi played each other 16 times in the finals, and Sampras snatched nine victories. 
Pete's and Andre's polar opposite personalities were additional factors that made the matches between these two exciting. They last met in 2002 at the US Open. Sampras won the tournament and retired from tennis.
However, the absolute wildest match these two played was in the quarter-finals of the US Open in 2001, and it featured four tie-breakers.
Steffi Graf vs. Monica Seles
Steffi Graf's and Monica Seles's rivalry lasted for a decade, and it was one of the greatest ones ever recorded. The rivalry could've been even fiercer if it wasn't for the shocking incident when Graf's fan stabbed Seles with a knife in her shoulder during her match with Magdalena Maleeva in 1993.
Graf and Seles met on the court for the first time in 1989. After a decade of rivalry, Steffi Graf and Monica Seles met only 15 times, out of which Graf won 10 matches. Similar to Agassi and Sampras, most of Graf's and Seles's encounters were during the finals. Out of 10 times these two met in the finals, Graf won six times.
Moreover, between 1991 and 1993, Graf and Seles won every Grand Slam tournament, which goes to show their dominance during the era.
Boris Becker vs. Stefan Edberg
Boris Becker and Edberg are legendary tennis players who dominated the scene during the 1980s. Once players like Connors and McEnroe dropped in ranking, Edberg and Becker were quick to climb to the top. Their first encounter ended in Edberg's favor when the Swede bested Becker 6/4 6/4. In total, they played 35 matches, and Becker won 25. 
The highlight of Stefan Edberg and Boris Becker's rivalry was between 1988 and 1990 when the two ended up playing against each other in three consecutive Wimbledon finals. Even though Becker had a better overall score, Edberg managed to win more matches during their head-to-head Grand Slam finals encounters.
Edberg and Becker faced each other four times in major tournament finals, and Edberg won three matches.
It's worth mentioning that Becker won eight matches in a row against Edberg from 1991 to 1996, which was the year Edberg retired. However, unlike many other names on our list, Edberg and Becker continued their rivalry long after retiring as professional tennis players.
Namely, Becker joined Djokovic's camp and trained him for three years while Edberg joined forces with Federer.
Comments
comments