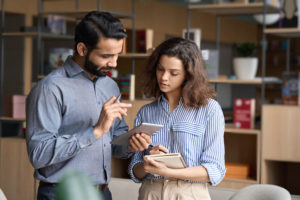 A stainless steel table is intended for intensive use in catering establishments, cafes, restaurants, as well as in shops and supermarkets, where there is a need to process, cook, cut, and serve food. Commercial tables are possible to divide into several price categories, depending on the overall dimensions and version of styles. Before going into the selection process of the stainless steel work table, keep in mind your business needs, the special features of the space where the table will be installed, and additional upgrades that will help the staff to perform daily objectives more efficiently without delays and interruptions that can be caused by the poor commercial equipment choice. Today, the available on the market models can impress with their diversity and outstanding stainless steel characteristics including:
easy and simple maintenance of the surface with a soft cloth moistened with detergent;

resistance to mechanical stress and scratches;

non-porous stainless steel is free from germs and bacteria;

lack of harmful substances during heavy operation and contact with food;

impervious to excessive moisture and sudden changes in temperature conditions;

easy assembly and disassembly of equipment even with some special modifications;

compliance with current sanitary standards and requirements.
Due to the reliability of materials, the stainless steel prep table is able to withstand daily kitchen impact and is not prone to corrosion. It won't deform or dent and has a long service life.
How to find the right stainless steel table
Finding the right work tables is a challenge that can be critical to the productivity, reputation, and smooth performance of your business. They are available in a variety of dimensions and options, including mobile models with extra casters, accessories such as backsplash to keep the kitchen clean and tidy, or built-in-sink for trouble-free rinsing procedures, can have square, rounded, or countertops edges to accommodate every need and be of different steel thickness (gauge). If you know the specific properties of the kitchen tables that you want to obtain, you can check the AmGoodSupply catalog of superior and first-rate metal equipment and choose an option that perfectly meets your specifications.
Stainless steel work tables with extra shelving to enhance functionality
When it comes to outfitting the kitchen, there are lots of custom solutions for stainless steel prep tables. The most recognized option among owners of food establishments is a model made of stainless steel without shelves and with a panel that protects the wall from debris and water. It is used mostly for the processing of meat, fish, vegetables, and such a component is also an indispensable assistant in confectionery and bakery production. The stainless steel tables with no extra improvements are excellent for making sandwiches or salads or sorting items. Open basic tables are ideal if you want to keep ingredient bins at hand, as they can fit right under the working top.
But if you strive to maximize storage capacity and get a convenient place for keeping small utensils, cutlery, containers, or storage boxes, then invest in an under-shelf or over-shelf. However, before making your final pick, analyze all the advantages, since mounting an upper shelf, you will no longer be able to attach a metal wall shelf for small items or a microwave oven. But on the other hand, the shelf above the prep surface, available in one and two-section configurations, as well as with the ability of adjustable heights, can add a lot of versatility.
Comments
comments