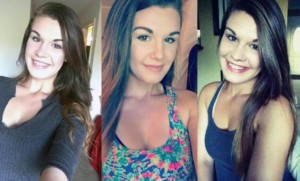 The FBI is now stepping up their efforts to find 20-year-old Abby Lynn Patterson, who was first reported missing last month.
According to Lumberton Police, 20-year-old Abby Patterson told her mother she'd return in an hour before leaving the family home on the morning of September 5th, she has not been heard from since.
The FBI just released this updated flyer and is asking the public to spread the word;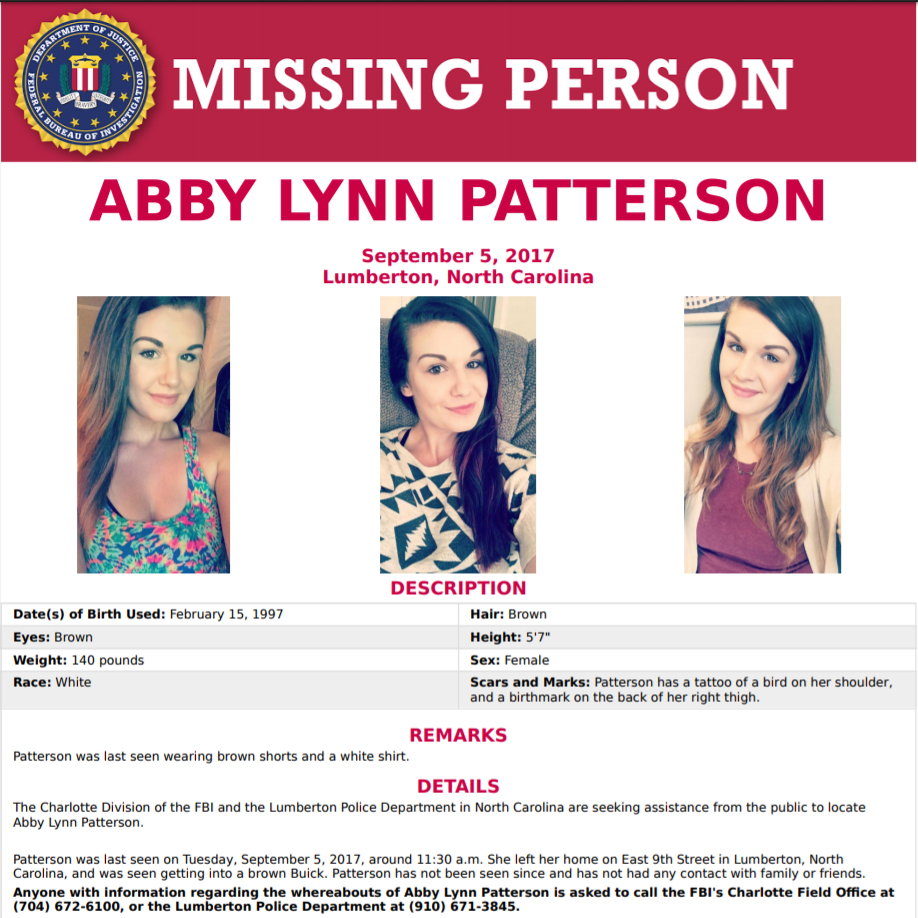 Abby is now the 4th woman who went missing from the same town where 3 other missing women's remains were found earlier this year.
The bodies of Christina Bennett, 32, and Rhonda Jones, 36, were both discovered April 18. Police found the body of Megan Oxendine, 28, on June 3 in Lumberton, NC. Authorities found each of the three bodies in a three-block area of Lumberton.
"At this point we don't know if there's a connection," Lumberton Police Chief Michael McNeill said of the 4 women. Local police and the FBI are now assuming that Abby is still alive.
"We're soliciting help from the community," Cheif McNeill told Fox News. "Someone out there has information we need."
Family and friends of Patterson are offering a $5,000 reward for information that leads to her being found.
Abby Patterson is described as 5-foot-7 and 140 pounds with brown hair and brown eyes. She has a bird tattoo on her shoulder and a birthmark on the back of her left thigh.
Abby was last seen wearing brown shorts and a white shirt.
If you have any information about Aby, please call the Lumberton Police Department at 910-671-3846 or the FBI's Charlotte Field Office at 704-672-6100.
Please help spread the word! 
Comments
comments