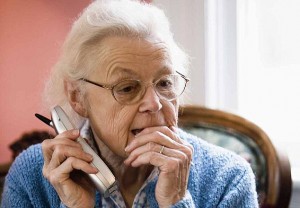 The FBI office in Charlotte is now warning city residents of a new phone scam involving cloned FBI numbers appearing on a victim's caller ID – both for cell phones and landlines.
Charlotte residents have been reporting that they've received calls from government numbers demanding repayment on parking tickets, student loans, and a variety of other items. After the scammers lay out the detailed charges, they will threaten their victims with arrest and possible jail time if the fees aren't paid through MoneyGram.
The scams use advanced phone cloning techniques to mimic real FBI office and even direct extension numbers from local Charlotte field agents.
The FBI wants Charlotte residents to know that they never call private citizens to request money. They also recommend never giving out personal information to someone you didn't contact first, and to be very cautious of any company who uses third party collection services such as MoneyGram or Western Union.
If you've received any suspicious calls from anyone claiming to be a federal agent, you can file a complaint on the FBI's Internet Crime Complaint Center – www.IC3.gov
Please spread the word;
Comments
comments