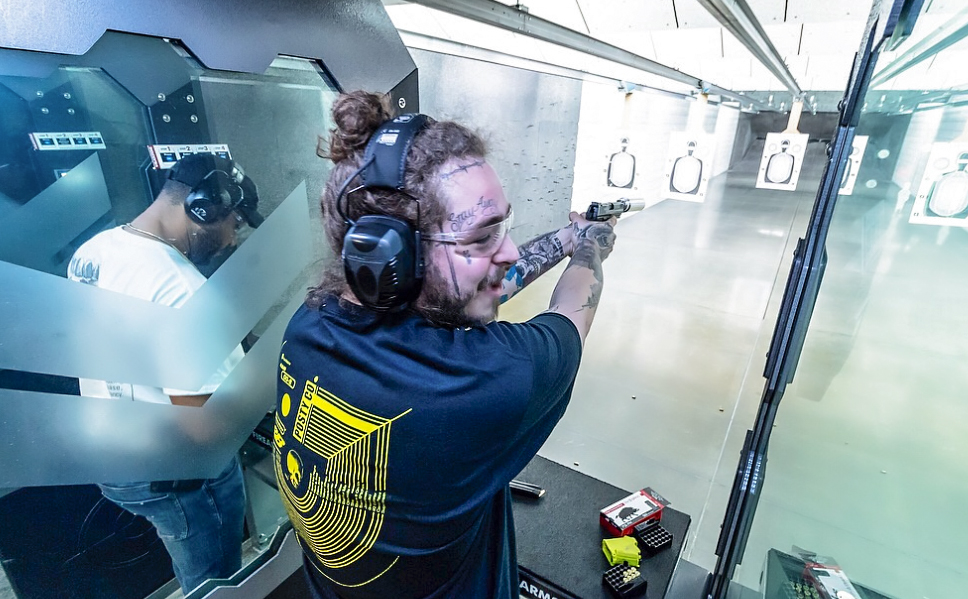 One of the biggest rising stars in the rap world recently visit Charlotte's most popular shooting range to show off his impressive skills with a gun.
According to Blackstone's Corey Brausch, Rapper Post Malone originally contacted Guns Daily and told them he wanted a unique experience when he came to Charlotte. Guns Daily then worked with Blackstone to set up a full day of tours, training, and shooting for Post.
During his visit, several of fans noticed him and many wanted autographs and pictures, according to Brausch, he never turned anyone away.
Here's the full video of his visit;
A few of the team members at Blackstone are huge fans of Post – one of the associates was even invited backstage and into VIP for Post's show in Greenville.
"So, when I finally met Post, I could not stop my excitement. After he shot, we chilled and talked about how I used to follow him from this Soundcloud days. He invited me to his concert the next day in Raleigh. When I got there, my name wasn't on the list so I called his manager. He was upset about how messed up it was, so he picked me up at the gate in a. gold cart and took my friend and I backstage. His manager said Post kept asking if we were going to make it to the show. After we got backstage, we hung out before and after the concert. He's just like anyone else… super humble and a likable guy. For him to invite me out showed he really does care about his fans," commented Blackstone Receiving Clerk Sean Keegan.
This wasn't the first time Blackstone had a special celebrity visit. They've also hosted Colion Noir, and they're about to host Mr. Guns N Gear this week.
You never know who you might find at the most random places in Charlotte!
Comments
comments