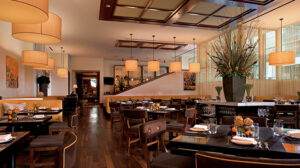 Do you remember the feeling you had when you opened your first restaurant? Wasn't it a dream that your nurtured since time unknown and it finally came true! You will surely remember the thrill and every minute detail of the experience of opening your restaurant. But just when you thought that you've sailed through every single aspect of your business, it is most likely that there is one part that is left overlooked. Well, most restaurateurs forget to start planning their facilities management until something breaks!
Facility maintenance is something that is most often forgotten by a restaurateur and what is the sole reason behind this? This is mainly because this part is not as exciting as the remaining part of the business. Deliciously prepared food on plates, customers sitting in cozy seats, music filling in the air and the aroma of food are better subjects to dream of than facility management.
So, if you're someone who is planning to set up a restaurant in 2022, here are a few facilities management tips that you should stay aware of. 
Train your staff for best customer service
There's no doubt when we say that customer service is everything in restaurant business and if your restaurant fails to provide stellar customer service, you'll lose out on you some of the worthiest customers. The restaurant owner is supposed to train the employees in such a manner that their sole aim is to make a customer happy. You should ensure that each of the staff members get the necessary training to meet the expectations of the customers. 
Make sure you are accurate about the wait timing
If there is one turn-off that makes customers unhappy about a restaurant, it is inaccurate wait timings or delays. Delay can be in providing the menu, getting the customers seated, taking the order, delivering the food, bringing in the bill or anything else. For stellar service, the wait timing should be accurate. 
Promote good communication among your employees
One more vital principle of a popular restaurant is the promotion of effective or consistent communication between your employees. The staff members should be given the training of professional and polite communication. The restaurant owner should conduct staff meetings in order to make sure the members are all working on the same page. The kitchen staff and the wait staff should have perfect communication to guarantee timely service. In case of swapping shifts of employees, there should be a written letter to the restaurant manager. 
Deal tactfully with concerns and complaints of customers
In the restaurant business, they follow the age-old proverb – 'the customer is always right'. Any concern of issue faced by a customer should be given highest priority. You can't forget that this is a digital age and if you don't give priority to their complaints, they're going to post negative things on social media platforms. With extremely high visibility of these platforms, you can soon lose too many good customers. 
Leverage technology for proper restaurant service
It is being seen everywhere that there is an increased use of technology everywhere and restaurant business is not an exception. More and more restaurants are getting competitive and automating their operations to enhance efficiency. You should open up online reservations of tables, tablet order taking system to boost the speed and maintain touch-free order, CRM technology for improving customer engagement and to get the accurate insights of customers. These are all a part of industrial maintenance tools that will help you gain more customers and better revenue. 
So, you have the best recipes for food and the best cooks to bring them to reality. You have systematic processes for your employees. But with everything else in place, it is important to tackle your facilities and equipment properly to reduce downtime and loss of customers. The more you're prepared for unforeseen situations, the sooner you can get your restaurant back to working condition. 
Comments
comments