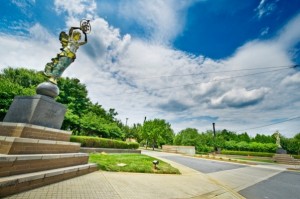 All Rock Hill residents know about the abrupt stop to Dave Lyle Boulevard, just past the Galleria, at a woody dead end – but many residents may not know that county officials are now moving to fully extend it.
Turning Dave Lyle into a major connector with U.S. 521 in Lancaster County is now closer to becoming a reality than ever before. A study has just been released that indicates the extension of Dave Lyle would result in over $2.4 billion of annual revenue and over 20,000 additional jobs for the region.
According to the study, the 9-mile extension will:
▪ Create more than 1,000 jobs a year, on average, as well as a "cumulative economic output of more than $3 billion" while the highway was being built.
▪ Attract more than 20,000 new jobs and generate almost $2.4 billion in total economic development each year.
The Catawba Indian Nation has also been a heavy supporter of the extension, as it would provide easier access to the tribe's reservation in eastern York County – and their future $350 Million Film Studio.
The extension will also greatly benefit York and Lancaster Counties by increasing their tax revenue by $93 million annually, as well as increasing the state of South Carolina's sales tax revenue by $1.3 billion.
Please share;
Comments
comments