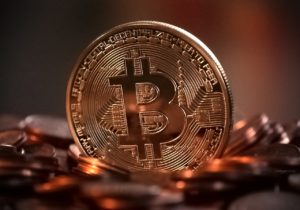 Bitcoin investors won big in 2020––one of the coin's most profitable years yet, which merited an almost-500% gain in value from $6,000 to $29,000. The bullish wave trickled into 2021, prompting BTC's all-time high of $60,000 in mid-March. 
Part of the reason for Bitcoin's recent upward surge in value is the increasing number of institutional investors paying attention to cryptocurrency. Elon Musk's $1.5 billion BTC investment in early February brought prices up by $10,000 in a little over a week. Yet months into Bitcoin's bull run, investors are growing nervous over the possibility of a bubble––a throwback to the dark days at the end of 2017. 
Uncertainties Looming Over Bitcoin's Veil of Success 
Amid Bitcoin's staggering performance, experts are wary about the state of the market, which has just entered the latter parts of its bull run. While the BTC price has grown to its highest peak in the past decade, it remains highly volatile and prone to massive downward surges. At the time of writing, BTC has fallen to $54,000––just ten days after it reached $60,000. 
Experts are still optimistic for the coin's potential to spike to $300,000 by the end of the year, primarily because institutional interest remains strong. Investors see Bitcoin has a hedge against inflation, while banks have been seeing a huge client demand for cryptocurrency support. Goldman Sachs and JPMorgan & Chase Co. are some of the new bigwigs that have expressed interest in jumping in on the wave. 
Even so, timing has put experts on the edge. With little historical data to inform analysts of Bitcoin's price patterns, they heavily reference the 2017 bubble where BTC plummeted by 500%, from $20,000 to $4,000, in under a year. In this stage of the bull run, analysts foresee the same massive drop if history were to repeat itself. 
Country-Wide Regulations Threaten Investors 
One of the biggest concerns that plague Bitcoin investors is the uncertainty behind cryptocurrency's future. As it stands, coins are still heavily-regularised in most governments worldwide, while a handful of financially-conservative nations have made moves toward a full-scale ban. 
Recently, news surrounding the Indian government's plans to ban private cryptocurrencies as a move to promote the country's official digital currency came to light, bringing BTC prices down by over $4,000 two days after the March 14 breakthrough. And while Bitcoin remains in the spotlight, more governments and institutions are expected to start rolling out regulations against cryptocurrencies. 
However, it's important to know that most governments aren't opposed to the idea of blockchain-backed digital currency. India's primary concern lies in decentralisation––the biggest pull that attracts people to the notion of cryptocurrency. 
Volatility Limits Bitcoin's Long-Term Potential
Despite successfully catching institutional interest in Bitcoin's bullish wave, the event only heightened the coin's failure to do what it was originally supposed to do: be a peer-to-peer digital currency. Now that BTC has been likened to gold, it has strayed further and further from its foundations, turning into no more than an investment opportunity and a hedge against inflation. 
Its limited usability can be attributed to volatility. Traditional cryptocurrency is unpredictable because its value moves through consensus, which is, in turn, informed through mainstream media. Any highs and lows in the news will significantly change prices––and nobody wants to use a currency that can buy a house one day and is worth nothing the next. The $10,000 spike after Elon Musk's investment and the $4,000 drop after India's possible cryptocurrency IP ban are testaments to this limitation. 
As the market continues to progress in volatile spikes and dips, analysts remain uncertain about how Bitcoin will perform over the next year. While the 2021 price predictions are still positive, the stage beyond that is still up for debate. And on the other end of the scale, altcoins and stablecoins have been taking over the limelight, with less volatile and more scalable alternatives entering the market. 
Sustainability: A Hidden Make-or-Break 
Sustainability has become a hot topic in recent years, with the tech industry constantly making it to the negative headlines for environmental degradation. Recently, Bitcoin was thrown into the fray after critiques called out the massive energy consumption required to mine BTC. Bitcoin mining consumes over 120 terawatt-hours per year––more energy than the entirety of Argentina. And with prices on the rise, more and more people are investing in high-end mining rigs and putting their assets on the minefield. 
Experts are wary about regulations that may take place to combat Bitcoin's environmental impact. Ultimately, it may be the catalyst that could burst BTC's bubble. 
What's Next For Bitcoin? 
Amid Bitcoin's wave of successes, authorities are stepping up and voicing their concerns over cryptocurrency––specifically BTC. The US Federal Reserve Chairman, Jerome Powell, warned the public of risks in cryptocurrency investments, subsequently causing prices to dip to a low $53,000 within a day. On the other side of the world, things aren't going smoothly, either. While Norway has become the world's most cashless country, the Norges Bank isn't too enthusiastic about cryptocurrency's lack of stability and sustainability. 
It's not rare for Bitcoin to make the headlines, but what's different this time around is that everything's falling apart at a critical time in the coin's development. There's certainly merit to analysts' fears over a massive downward spike in BTC's value. But on the other hand, there's still hope for the coin to make it through all the scrutiny and take its bullish wave even further up.
Comments
comments