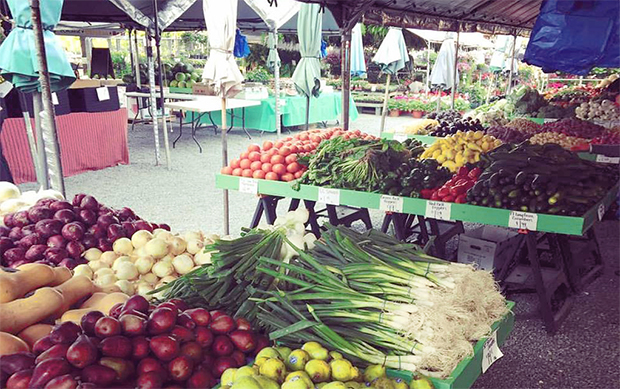 Due to the pandemic and the shutdown, many parents are avoiding trick or treating this year, but that doesn't mean their kids won't be able to enjoy dressing up and receiving some yummy treats.
This weekend, the University City Farmers Market will be transforming into a trick or treat paradise for both adults and kids alike. There will be Halloween themed booths, candy for the kids, tons of organic produce, cooking demonstrations, and Nick Shaw will also be taking the stage for a spooktastic acoustic cover show of your favorite hits.
University City Farmers Market supports local farmers and entrepreneurs. The farmers selected use organic practices to help steward the earth, while producing and sourcing some of the freshest and most nutritious food available in North Carolina. Visitors will find seasonal vegetables and fruits, pasture-raised egg and meats, as well as artisanal food and natural beauty-care products.
University City Farmers Market will feature live music and local chef demonstrations. This fall, visitors can expect to find live musicians and DJs offering bluegrass, R&B/soul, hip hop, pop and other genres. Chef Lisa Brooks and Erique Berry will cook tasty treats from items you can find at University City Farmers Market. The food demos will focus on quick, healthy family-friendly dishes. All demonstrations and music performances will practice social distancing in accordance with Mecklenburg County and North Carolina State guidelines for the health and safety of all visitors. Similarly, capacity will be limited for shoppers to increase social distancing. Guests are encouraged to access the market by riding the LYNX Light Rail, walking or biking on the Barton Creek Greenway, or parking at Shoppes at University Place, 8929 JM Keynes Drive.
More details about University City Farmers Market can be found at univcitymarket.org.
Comments
comments