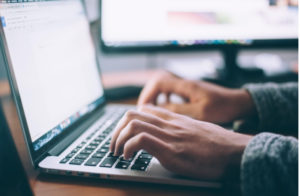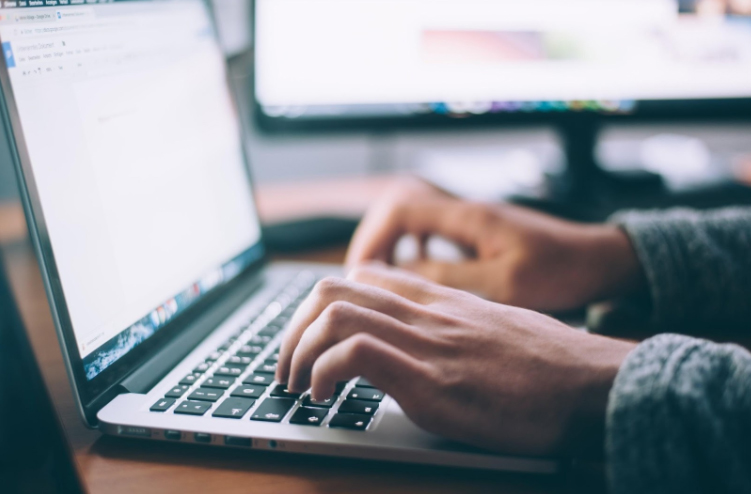 Nowadays in the progress of the development of email marketing, there are a lot of minor situations. One of them is getting your email directly into a spam folder. You might have a brilliant message with no spam containment and bounces or excellent email deliverability. However, if your domain reputation is quite unsatisfactory, your email marketing campaign will be declined.
In this article we will highlight the following:
The principles of a work of domain reputation

How an email deliverability is closely connected with domain reputation

Details on improving your email deliverability
Explore the principles of a domain reputation`s work and
email spam test
In order to find out the principles of work of domain reputation, let's figure out the nature of this term. Oxford dictionary defines domain as a set of websites on the Internet that have the same endings and denote the same group, such as org, com, de, ru and etc. When you launch your email campaign, there are a lot of email provider systems such as Gmail, Outlook, Hotmail and others, that check how credible you are as a sender and whether your recipient can trust and respond to you.
That is why, when they identify you as a dangerous sender with suspicious behavior, they won`t let your messages be sent to recipients` inboxes and they will check your email activity. Now you understand that your activity within an email process matters, so we suggest you follow all rules and guidelines in order to avoid backlists.
There are two types of domain reputation. It can be good/high or bad/low. When your domain reputation achieves a low level, it is a bright signal that your message not only won`t proceed but also won`t be reached by your receivers, their ending will be in a spam folder. In this situation, you can rescue your email from getting declined by using the email spam test that helps identify problems your domain faces and their solution in order to fix everything. While with a good domain reputation, your email marketing campaign will flourish. Would you like to find out how to achieve it? Scroll and find out!
Find out about the importance of schedule of sending emails and the
email spam check
As in any stable and systematic process, such email service providers as Gmail, Outlook, Hotline, and others follow a tabular schedule of sending emails in order to prevent yourself from getting blacklisted. So, one of the cleverest decisions in this situation will be sticking to the rules and guidelines of sending messages to your recipients. Remember, that it is very important not only to control how many times per week you launch cold emailing but also to check your sending lists. When your recipient will consist of real, existent, and trustworthy addresses, your email campaign will develop and will bring you positive results.
However, in the b2b world, there are some senders who ignore the rules of email service providers and their behavior is unhealthy, illegitimate, and distrustful. They are spammers, of course. Their email campaign is usually massive, they don`t check their address lists and blacklists. So, for them saving domain reputation is nonsense, because they change them like socks. Unfortunately, a lot of people can fall into a trap of these senders, whose links and messages are often dangerous.
That is why email service providers` work is extremely elaborate and every action within the email marketing will be explored and analyzed. In order to prevent yourself from being blacklisted or getting directly into a spam folder, you can check your email campaign for having spam containment. It is easy to achieve with an email spam check that allows you not only to make a thorough analysis of your domain and quality of emails, but also to find out the reasons for declining your domain reputation.   
Send
a request for
testing
your campaign on
spam
complaints from users
When a person visits online or offline shops, it is essential to be serviced in a polite way. However, there are some situations when we can be not satisfied with a product or service we paid for. As a result, we can create a complaint or a report to the police or customer service and get those effects that we want to get. In the email b2b world, there is a similar system of work. When you as a recipient get lots of spam emails and your mailbox is full of spammy content or dangerous/suspicious messages, you have to submit a complaint about spam containment. Later email service providers will consider your request and they will do everything to make you keep your mailbox clear and transparent.
However, when you are a sender, it is very important to know that you don't have any complaint, otherwise, you might be accepted as a suspicious one and your recipients will not get emails from you. To assure yourself, send quick test spam. An innovative spam email checker provides Folderly. This tool will be the best decision for the email marketing campaign, because Folderly is a product of B2B sales lead generation company Belkins.
Email authentication
As in the real world, email providers try to identify distrustful, suspicious and doubtful senders whose politics and behavior are harmful. Email service providers are like judges whose job is to protect transparent senders from a criminal. The most important task is to verify every incoming message and define the quality of the domain. They accomplish it by using a special set of checks that gives them an opportunity to find out how credible the sender is due to the rules of email service. One of these checks is detecting records of DNS (Domain Name System). It has a complex of information about domain reputation, the domain itself and how sender acts during emailing.
How to differentiate a good sender from a bad one? Easily! The sender with a good domain reputation not only assures to explain to email receiving servers on how they might identify their emails but also, he will provide whole detailed instruction of actions in the situation when some emails do not overcome the authentication process. While a sender with a poor domain reputation doesn`t share any instructions and other methods to prove their credibility and legitimacy according to the rules of email servers. As a result, not only the domain reputation will fail, but also, the whole email marketing campaign and losing potential customers.
Does domain reputation affect deliverability?
As we mentioned before, the domain with a poor reputation is characterized as a sender that has a high bounce rate, poor email deliverability, a lot of complaints about spammy content, violating rules of email services and others. At the same time, domains with a good rate of reputation don't have bounces and complaints, they warm steadily up their target audience, more and more receivers engage with incoming emails and their email deliverability achieves email success. We've collected for you the top three factors that have a great impact on your email deliverability:
Be aware of complaints and reports

. Try to implement as many tools and advice as it is possible in order to avoid being blacklisted or being identified as a spam sender. Pay your attention to subject lines in a message, be sure that it doesn't include deceptive, loud, and spammy words. Do not forget about respect to your audience, give them time to think about your offers, don`t hurry them and try to make your conversation respectful, transparent and clear. This type of email behavior not only arise your domain reputation but also, you will attract more customers to your company.

Be easy in the authentication

. Take into account that email service providers put a lot of effort to check every domain and IP address. If you want to participate in outreach, give as much information about your company, SPF, DMARC policy, proper ID and DNS record. Consider that

the more information you prove, the more protection from spam folders and blacklisting you create for yourself.

Follow a steady timetable

. As we mentioned before, a huge amount of emails sent per one click is dangerous for your domain reputation and deliverability in general. Try to warm up your audience step by step according to the fixed timetable. Take into account not only that time, which is convenient for you, but also figure out at which time your recipients will read emails from the beginning to the end. An unstable and irregular email campaign that sends a huge number of messages very often is not acceptable for service providers.  
Details on improving your email deliverability
The active development of email marketing caused the appearance of lots of useful hints that can help you improve your domain reputation.  Follow this beneficial guide and give your email campaign a second fresh breath:
Firstly, be aside of shortened links that can be very tricky. From one side they might seem transparent and clear, but most times they are provided by attackers and scammers.

Clear your email inboxes from stagnant messages. If you continuously get rid of unnecessary or irrelevant messages, your mailboxes will always be active and in a good state. In our articles we discussed the engagement rate for which it is important to care not only about messages which you recipients get, but also, to check and clear your own mailbox. Assure yourself that it doesn't have suspicious and harmful emails.

Analyze your sending lists. When you launch an email campaign, get rid of non-existent spam addresses. Be sure that you send your emails only to active receivers who respond and interact with your potential emails.

Implement tools for boosting

email deliverability

. Today's email market is full of different instruments for making your campaign effective. One of the most useful and innovative

b2b sales leads

is Folderly that allows you to run a thorough audit on your email deliverability for your inboxes. It gives you not only a detailed report of issues your campaign faces, but also provides you with a detailed report on solving them and gives personal recommendations on improving your email deliverability.
Give a chance to your email campaign with Folderly
Finally, the domain reputation plays an important role in the building email marketing campaign. Not testing it can be a huge mistake and may lead to failing email delivery. There are lots of factors you have to consider in order to create a strong and successful formula for improving your email deliverability and involving more clients. We are sure that those hints we described earlier will help you achieve those results which you expect from the campaign. Be watchful and use proper tools such as Folderly email spam checker. By the way, nowadays Folderly offers free spam analysis for up to 7 days. Implement it to your campaign and give it a second chance for success!
Comments
comments