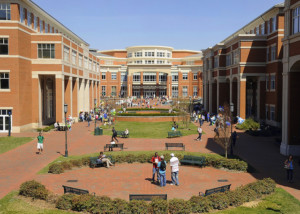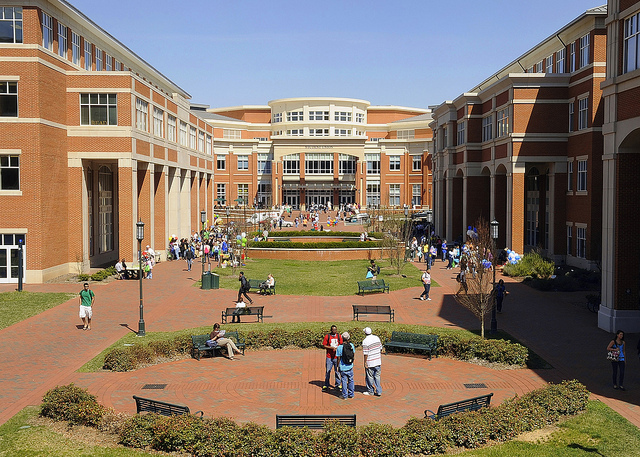 Finding the perfect job to secure one's future is the biggest goal for all youngsters. But have you decided on the field you are interested in pursuing? Choosing the area of interest is essential irrespective of what others say. The field of your choice makes it easier to find jobs that can benefit you in the long-run. Unfortunately, the stereotypic society believes that the ideal degrees to pursue are medical and engineering. However, the world has several other opportunities with numerous benefits that the majority of people do not know.  
Talking about some highly pursued occupations for the past few years, interest in communication is increasing over time. The statistics show that more and more individuals from Generation Z are interested in developing their careers in the communication industry. The field is remarkable and offers several opportunities for everyone. Acquiring a degree in communication opens several gateways to people in different areas. Unlike medical and engineering, a communication graduate is not limited to the standard nature of the job. You get the chance to specialize in public relations, marketing, international communication, advertising, and strategic communication. 
Communication is a field with several routes to choose for your future. The job vacancies are remarkable as well. The latest findings show that there are some areas in the field with increasing demand in 2020. If you are searching for entry-level or senior-level jobs in the field of communication, here is what you should know. Different positions that are highly in-demand are as follows: 
PUBLIC RELATIONS SPECIALIST 
Every firm focuses on its image in the market. Be it, customers, or competitors, every business wants to be correctly positioned. To build a positive and exceptional image, a public relations specialist must interact with the external stakeholders. These individuals specialize in influencing the perception of the public strategically. 
As of May 2018, the public relations specialists earned $60,000 on average; $ 33,600 is the lowest 10 percent, while $112,310 is the highest 10 percent. As the Bureau of Labor Statistics says that job opportunities will increase by nine percent through 2026. 
CORPORATE COMMUNICATIONS SPECIALIST 
For the business world, interacting with the same thoughts is easy, but making a difference is difficult. Every entrepreneur needs special communication skills to deal with other business minds. Hence, with the growing demand for corporate communication, candidates are acquiring relevant education, aiming to serve at the rewarding position of a corporate communications manager. Communication undergraduates can specialize in this field and enjoy the perks of an executive post. 
Compelling ideas and the perfect management for events can attract the potential audience. Who comes up with such innovative ideas? You cannot always come up with different designs, and the organizational skills for an event are different. Here is when everyone searches for an event coordinator. Being a communication graduate, you can specialize in the most demanded skill. The specialization also enables you to start your business or work with the best event management firm. 
Has any advertisement or brand moved you to consume their product or service? If yes, then the marketing team of that particular business has done the job right. You can be among one of these fantastic teams as well. All you need is a generic degree of communication that can guide you to be a marketing coordinator. 
EDITOR AND GRAPHICS DESIGNER 
The digital era has numerous opportunities for communication graduates. Customers' reaction to a post and how to improve the business through visual content is essential. Hence, editors and graphics designers can enjoy many perks of this specialization. 
You must be using different social media platforms to interact with different people. The use of all such platforms has increased; therefore, social media has become a robust marketing tool for businesses. Moreover, social media has gained separate status in management. Instead of wondering about a versatile management degree, you can pursue your career as a social media manager. 
HUMAN RESOURCES SPECIALISTS 
Shortlisting, interviewing, recruiting, and training employees serve as the foundation of any business. The human resources department is, therefore, essential for a business. If you have not figured out the right career for you, this might be the one. The Bureau of Labor Statistics (BLS) is expecting a seven percent increase in HR jobs by 2026. Becoming a human resources specialist is full of benefits. 
Brand managers have a pivotal role in any business. They analyze and suggest necessary strategies that can help a business grow smoothly. Competition in every industry is increasing every day, and companies are finding new ways to stand out in the market. Becoming a brand manager through specialization can help you find better opportunities that other degrees may not provide. 
CONCLUSION 
The field of communication is gaining popularity among the new generation. It was not a widely accepted field, but the diverse options have made it clear that there is a dire need of communication experts in every business. From digital experts to strategic communications specialist, this field has every important area covered. If you have chosen this area to specialize, pat yourself for the great decision you have made. With the best job outlook and handsome salary package, communication graduates enjoy a secure future. 
Comments
comments