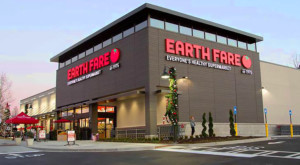 Earth Fare has just announced that it will be liquidating all assets and closing all stores due to continued declining sales.
According to a press release from the company, the closure is due to continued financial stress and an increasingly competition from Amazon Grocery, Lidl, and other low cost grocery options.
All employees have already been notified of the impending closure of the company's stores and corporate offices.
"Earth Fare has been proud to serve the natural and organic grocery market, and the decision to begin the process of closing our stores was not entered into lightly," Earth Fare said. "We'd like to thank our Team Members for their commitment and dedication to serving our customers, and our vendors and suppliers for their partnership."
There are currently 7 Earth Fare locations around the Charlotte region that will be closing.
Comments
comments