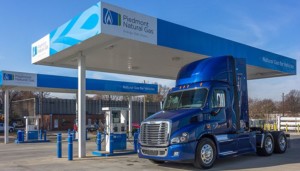 On October 1st, 2016, Duke Energy completed it's historic $4.9 billion buyout of Piedmont Natural Gas.
The new combined company has now announced that on Jan. 1, they will close the Piedmont Natural Gas Foundation.
Piedmont's charitable arm will now be folded into the Duke Energy Foundation, consolidating the combined companies grant-writing and community event organizing division.
Duke CEO Lynn Good said that they decided to close Piedmont's charitable operation as part of Duke's overall integration of Piedmont brand.
Continued consolidation efforts will be focused on operations at headquarters and central offices around the Charlotte region.
Comments
comments