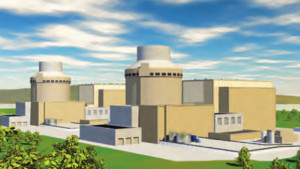 At this past week's State Energy Conference in Raleigh, Duke Energy's regional president for North Carolina presented an incredibly ambitious plan to spend over $13 billion in our state over the next 10 years to upgrade and modernize our electric grid.
This would be in addition to the nearly $1 billion Duke already spends every year for regular maintains and upgrades.
Fountain: @DukeEnergy has 10-year, $13b investment plan, Power/Forward Carolinas. 13,907 jobs/yr. $21.5b econ impact/10 yrs. #NCenergy2017

— DukeUEnergy (@DukeUEnergy) April 12, 2017
He noted that the new spending will help Duke customers through increased reliability, more services, and a higher proportion of renewable sources.
Fountain estimated that the increased spending would create approximately 14,000 new jobs and produce $800 million in tax revenue across our state.
Do you think Duke Energy is doing a good job? 
Comments
comments