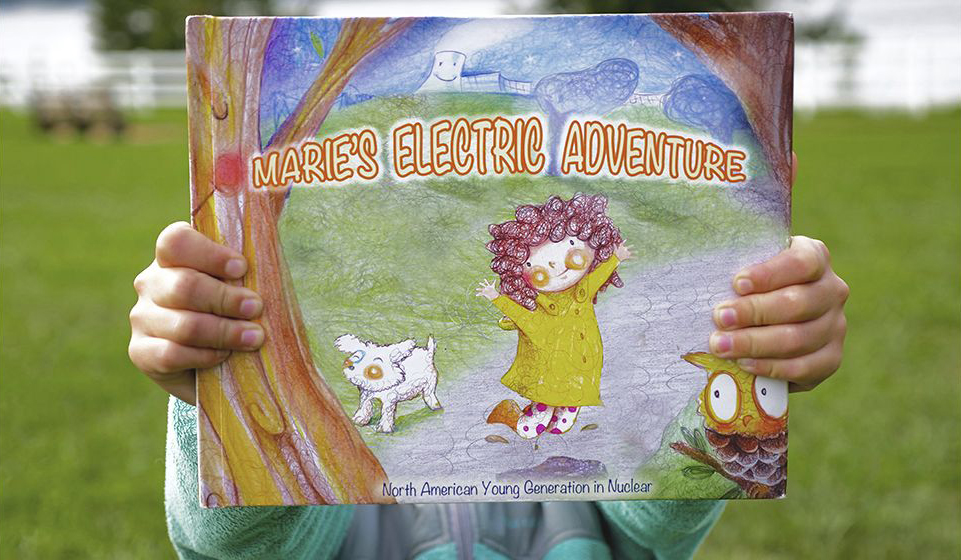 Duke Energy just published their first children's book to teach kids about nuclear energy.
"Marie's Electric Adventure" is a story about a girl named Marie and her talking dog, Einstein, who wants to find out why her night light goes out.
In the book, Marie and Einstein set out on an adventure together to learn together how nuclear energy works and where her electricity comes from.
When they arrive at their neighborhood nuclear power plant, a talking tree teaches them how it all works;
Duke Energy employees in Charlotte (members of the North American Young Generation in Nuclear (NAYGN)) took the lead to write the book.
"I am so proud of the Duke Energy NAYGN members who teamed up to make this project a reality," said Amanda Lang, chapter lead of the Duke Energy NAYGN chapter. "Writing a children's book was a very different task than what we typically do on a daily basis. Although we were out of our element, we leaned on community members (family, friends and teachers) to make it a success – a true team effort."
Duke Energy is more focused on nuclear power than most power companies in America. While 34% of Duke Energy's electric output comes from nuclear, nuclear only makes up about 20% of American's total energy production. Duke currently operates six nuclear power plants – three in North Carolina and three in South Carolina.
Marie's Electric Adventure is now available in electronic and Hardcover editions here on Amazon.com.
Comments
comments