UPDATED 11/27/2016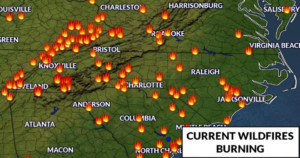 As the drought continues to linger in the South East, wildfires are now spreading throughout the Blue Ridge mountains, and now into the Piedmont of North Carolina. Evacuations have even begun to take place around Lake Lure, which is about an hour and a half west of Charlotte.
Emergency personnel are now going door-to-door to evacuate residents in Rutherford County.
Dozens of parks, including the South Mountains State Park are now closed due to the fires.
Check this out! @NASA satellite image of wildfires in the SE from yesterday. That smoke will shift farther east today. #NASAWorldview pic.twitter.com/xlFT4cbLv9

— Keith Monday (@kmondayWSOC9) November 8, 2016
North Carolina firefighters are now expecting wind gusts of over 20mph today to push the fires even further.
UPDATE 11/10/2016:
This shot was just taken by John Cayton of the Party Rock Fire on Lake Lure: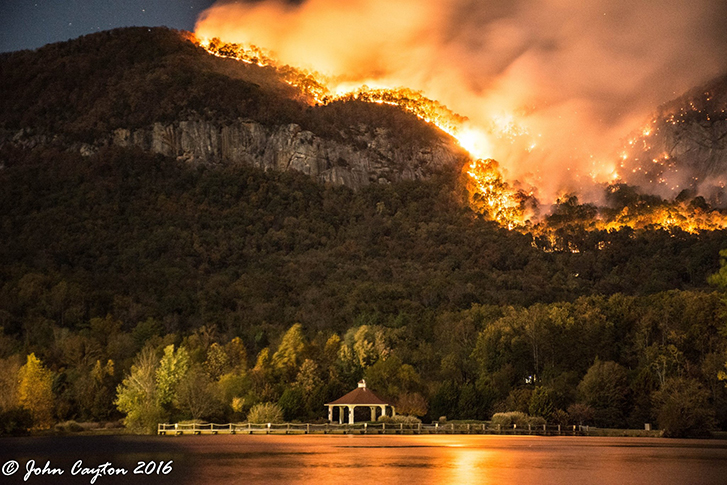 The wild fire in South Mountain State Park also continues to grow:
Wildfire in South Mountains State Park (Burke Co) has tripled in size in one day. Now ~1,000 acres. @wsoctv #chestnutknobfire #wildfire pic.twitter.com/TiI038lBIu

— Christine Rapp (@ChristineWSOC9) November 11, 2016
UPDATE 11/13/2016:
Charlotte's fire department just announced that it will be sending a task force of 17 firefighters, three tanker trucks, and two brush trucks to western North Carolina to help fight the growing wildfires. Their press release stated that they will be prepared to remain deployed for several days.
CFD has deployed a Task Force to western NC to assist with the wildland firefighting effort; 10:50 am; RCannon pic.twitter.com/ZyBEU9zH1l

— Charlotte Fire Dept (@CharlotteFD) November 13, 2016
UPDATE 11/15/2016:
According to the North Carolina Division of Air Quality, a Code Orange Air Quality Alert has been issued for all counties that makeup the greater Charlotte area.
"If you can smell smoke outside, or if you're in a situation where you've got a lot of eye or throat irritation just from going outside, then the recommendation is to stay inside as much as possible," epidemiologist Dr. Melissa Overman commented.
Nearly 1,600 firefighters are currently working to contain what has now been counted as 20 ongoing fires. Among these, Party Rock Fire in Rutherford County is currently the number two priority fire in the country. Firefighters from as far as Alaska have flown in to aid with the situation.
Smoke from Party Rock fire rising from hillsides earlier tonight. Fire now at 4,400+ acres, 19% contained – per NCFS. @WXII pic.twitter.com/NAssBjYW2h

— Samina Engel (@SaminaEngelNews) November 16, 2016
UPDATE 11/16/2016:
A total of over 45,000 acres have now been burned from North Carolina's historic wildfires, causing a large portion of our state to be covered in a blanket of smoke, including the Charlotte region: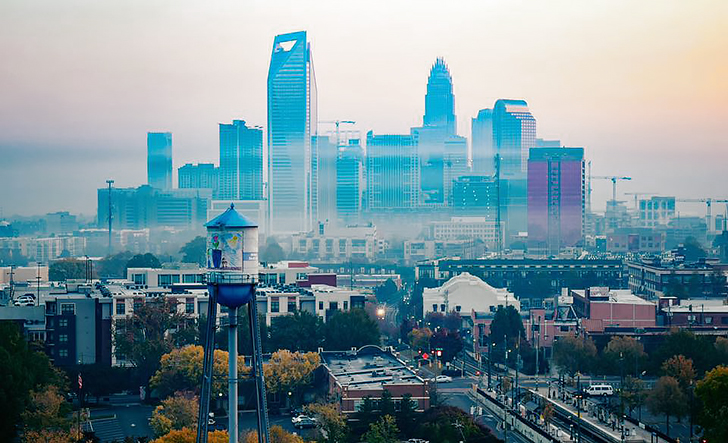 North Carolina environmental officials have just raised the air quality alert to Code Red across the region Wednesday morning.
Code Red air quality forecast today. Protect your health and limit prolonged outdoor exertion. https://t.co/BX8tPZyiKR pic.twitter.com/zPvAgmJHoH

— Mecklenburg County (@MeckCounty) November 16, 2016
Experts are now warning against staying outdoors for long periods of time and avoiding strenuous activities at all costs – code red conditions can be especially harmful to children and the elderly.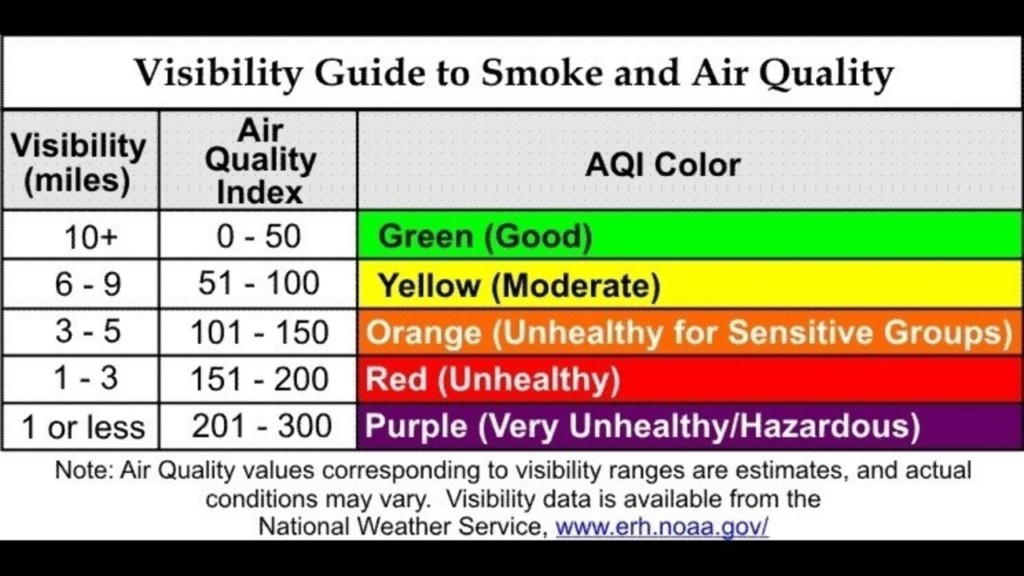 UPDATE 11/20/2016:
Yesterday was one of the most challenging day for thousands of firefighters across western North Carolina as wind gusts of over 35 mph blew the fires in unpredictable places.
Large containment lines have been cut around both the Lake Lure Fire and the South Mountain fires, and crews are hoping that the lines will hold out through the heavy winds this weekend.
Here's some footage of what the South Mountain fire looked like yesterday.
In total, 16 large NC wildfires have now burned over 30,000 acres across our state, including a 14,000-acres in the Nantahala National Forest, 6,300 acres in South Mountain State Park, and over 7,000 acres around Lake Lure.
Moisture levels in the soil are at historic lows, and it's now been 50 days since any significant rain has fallen in the region – if the drought doesn't break, the wildfires could last until March, according to NC forestry officials.
UPDATE 11/21/2016:
Firefighting crews from all over the South East are currently on scene of two separate wildfires in McDowell and Ashe Counties.
Shortly before midnight Saturday, a massive new wildfire was reported on Curtis Creek Road, approximately one mile from U.S. 70 West. The fire is estimated at 60 acres with 50 percent containment.
UPDATE 11/27/2016:
As of this morning 5 out of 11 North Carolina wildfires were more than 50 percent contained. Two of the fires also were affecting parts of South Carolina and Georgia.
One of the largest wildfires in the state, the 'Party Rock Fire', is considered to be over 80% contained. Parts of the Chimney Rock State Park have started to reopen, but firefighters are proceeding cautiously due to fears that falling leaves could re-ignite hot-spots on the ground.
The two biggest fires that are currently less contained are the The Pinnacle Mountain Fire and the Rock Mountain Fire, which are currently both about 40% contained.
According to a weather service forecast map, many parts of Western North Carolina are now expected to get several inches of rain in the next week, which could spell the end of the wildfires for good.
UPDATE 11/27/2016: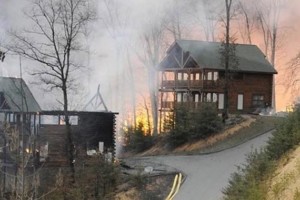 A massive new wildfire has just started in the Appalachian mountain range on the Tennessee side in the Pigeon Forge area.
Emergency officials in Tennessee said late Monday that spreading wildfires have set 30 structures ablaze in Gatlinburg, including a 16-story hotel, and that flames are at the edge of the Dollywood theme park.
Evacuations are underway for Downtown Gatlinburg, and also Mynatt Park, Park Vista and Ski Mounty in Gatlinburg, and for the south part of Pigeon Forge close to Sevierville.
We will continue to update this article as we receive new information.
Comments
comments