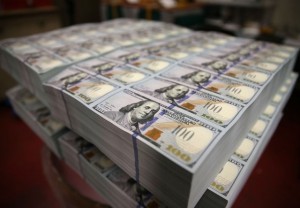 It is clear that the economy of North Carolina is doing exceptionally well. They were named the state with the best economy in 2018 by Forbes Magazine for the second year straight. Financial experts have constantly discussed whether a state's development is as a result of administrative interference, economic boom, or the state legislature. Credit for North Carolina's economic growth won't be relegated yet. North Carolina's Republican chiefs gloat about how their tax cut strategies have fueled North Carolina's ongoing financial development. Yet, what amount of that is a political turn, and what amount has North Carolina profited by the public recovery? 
President Donald Trump frequently discusses the flourishing economy of the state as an advantage of his administration, and the convention in Greenville was as a matter of fact not any different. Trump may have focused his opinion solely on the fact that NC's GDP in 2018 skyrocketed to $565.8 billion, the state's GDP got higher than that of the previous year. However, the GDP of a state or country is often linked with the population growth and economic patterns that guarantee repetition. Specialists pointed out that the best approach in ascertaining a state's GDP is to rationalize its development after some time, not just the aggregate. This is on the grounds that the technique represents population development and positive development patterns in the economy. 
An examination was made about the achievement of North Carolina's economy over a time frame between 1988-2017 which throws light over North Carolina's recovery, saying it has been a moderately slow one. It was discovered that during the 29-year time frame of the six instances of financial development, the lowest was between 2010-2017. During this period, the Republican council drove force for open strategy in Raleigh, pushing through cutting regulations, tax cuts, as well as governmental shrink attempts. In contrast with the rest of the country, reports show that North Carolina failed to meet expectations in five of the six developmental measures during this time. This would propose that Republican allegations about North Carolina's recuperation are exaggerated.
In 2018, North Carolina's GDP is reported to have developed at a rate of 2.9%. Despite the fact that GDP growth is viewed as the norm for estimating the economy, there are different approaches to measure the economy that could have widely regarded Trump's position in the matter. Given the fact of the economy's growth, many US residents who encountered difficulties in starting a journey on the forex markets checked out Canada where they could source regulated Canadian forex brokers to trade with. In 2018, the insights for poverty in North Carolina was not yet delivered, yet in 2017, a total of 14.7% of them ranked lower than the poverty line, with the amounts anticipated to continue falling in a pattern for 2018. There's no doubt that this is an improvement from previous years whereby, in 2012, the poverty levels rose to 18%. Notwithstanding, it isn't yet the most reduced rate throughout the existence of the state in the mid-1980s, that had reached 12% per the UNC School of Law statistics. 
Taking into consideration the statistics of the states with huge development in GDP rates last year,  it is difficult to make any determinations from their governmental issues or policies. As per the US Authority of Economic Analysis, the states that were experiencing economic growth rates were Arizona, Colorado, Washington, Nevada, California, and Utah. Of these, three are led by Democratic representatives and three have Republican lead representatives. North Carolina was ranked fifteenth together with South Carolina and Michigan on GDP growth rate. North Carolina financially develops quicker compared to the various states during periods of recession, yet in addition, its economy drops faster during downturns. As such, the economy of the state produces more fluctuating swings than various states. At the end of the day, even as North Carolina's economy recuperated, a great number of individuals who once held conventional white-collar jobs are currently selling burgers, which contends for North Carolina to improve employee education, apprenticeships, training, and comparative projects. 
Democrats were very effective in North Carolina in 2008. Since Jimmy Carter, Barack Obama was the principal Democratic presidential candidate to convey the state, however, Democrats quickly lost their position in the race to win North Carolina. Evaluation by residents showed that the North Carolina economy was worse off than normal. Although there is still a positive trust in the state's economy, its positions are far lower than the normal growth list score for all states. Yet, given their harsh evaluations of the state's economy, numerous voters might be considering financial issues as opposed to the bigger political messages to get their vote.It is reported that evaluating how the economy is performing by most political models, voters use a pattern that would give false expectations of things to come, leaving the economy defenceless against control by eager to politician hungry for votes.
Comments
comments