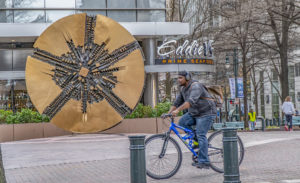 When you are trying to choose somewhere to live, there are plenty of considerations you need to make. You have to consider safety, facilities, location, career prospects, schooling, health, and quality of life. All of these things differ from state to state, so it is essential to assess them when you are trying to make the best possible choice. You have to consider what it takes to find the right place to live, and to try to get the best possible cost of living moving forward. The cost of living is something that needs to be a massive consideration for you, and this is something you need to make sure you get right moving forward as much as possible. 
Now, one of the most attractive states to live in for a lot of people is North Carolina, and this is largely to do with its location and history. But, one of the key questions you have to ask is whether or not this is a state with an attractive cost of living. Don't forget, moving home is an expensive venture, and you want to make sure you are in a state that has an affordable cost of living as much as possible. Let's take a look at the cost of living in North Carolina so that you can assess if this is right for you. 
Housing 
Housing is one of the biggest costs for any individual or family, and this needs to be one of the major considerations when you are planning to move somewhere. Well, this is also one of the things that makes North Carolina such an attractive state for so many people – the cost of housing is very affordable. Indeed, the median home price comes close to around $175,000, however, cities like Charlotte represent the more expensive end of the state's property market. Here, you can find a home for a median price of around $225,000, which is cheaper than the median national average. Renting is also an attractive choice here, with a studio apartment available for $740 per month, and a two bed costing around $900. These, again, are comfortably below the nationwide average for property, and this is something that you need to keep in mind when assessing the cost of moving to North Carolina. 
Job Market
It is also hugely important to consider the job market, as this is something that directly affects and is affected by the cost of living. You need to be earning proportionate to what you have to pay to live, and this is why it is important to find a good job with fair pay, and without too much stress and trouble. With a tech-boom, and a strong economy, North Carolina is a wonderful place to find a job these days. Some of the key sectors in the state to consider pursuing a career in include energy, biotech, finance, and education. There are ample career paths to consider, and this is something to look into when you are trying to improve quality of life, and work on the cost of living as much as possible. 
Food
Food is something else that plays a massive part in deciding where you are going to live and figuring out the cost of living. There are a lot of elements that you need to assess when you look into the cost of buying food in a particular city or state. The cost of buying food and groceries in NC is slightly below national average, which makes it an attractive proposition for families. And it's not just grocery shopping, you also want to know that there are great choices for foodies wanting to eat out in places that are affordable. Well, Asheville is one of the best places in the entire country for cuisine, and this is definitely helping to fly the flag for North Carolina, especially when it comes to the cost of food. 
Driving
Another thing you need to keep in mind when you are looking at the cost of living in North Carolina is the cost of driving. Now, there are a few elements to this, and you need to know what you're dealing with. First things first, the price of a gallon of gas here comes in at around $2.71, which is below the national average of $2.90. And you will also be happy to hear that North Carolina insurance rates for vehicles rank among the best in the entire country. They are capped, which means that insurance companies actually need to drop their prices in order to stay competitive. You want to be able to drive comfortably and safely across the state whenever you need to, and this is a great place to achieve that. 
When you are trying to assess whether a move would be right for you, it is so important to do as much as possible to try to live as well as you can. There are many factors to keep in mind, and it is clear that you need to assess the cost of living to see if the place is affordable for you. There is no sense in living somewhere if you are struggling to make ends meet and trying to focus on doing as much as possible to get things sorted. So, you are going to have to think about the right ways of doing this. North Carolina represents a very attractive cost of living, and is great for retirees too, so you should definitely check this out as your next place to live.
Comments
comments