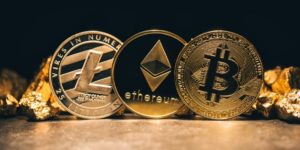 Of all the emirates, Dubai is one of the central markets in the world for obtaining a DMCC cryptocurrency license. One of the popular free zones, Dubai Multi Commodity Center (DMCC), is leading the way in controlling crypto businesses and is hard at work building a crypto ecosystem focused on this particular industry. In addition, the authorities are working tirelessly to position themselves as the world's leading commodity trading center. The DMCC crypto license is now available to crypto companies, allowing them to buy and sell digital currencies and tokenized assets.
Features of this jurisdiction
If you are planning to open your first crypto organization in Dubai, then DMCC is the perfect solution. Let's look at some information about the cryptocurrency business in the DMCC and how to get a permit in the DMCC.
Blockchain Technology 2021 pays special attention to foreign entrepreneurs so they can easily engage in trade and business in a legal and well-mannered manner. In addition, the authorities sought to convert 50% of government transactions into platforms using this technology. It can help transform and streamline business activities such as supply chain management, payment transactions, and product tokenization.
The Crypto Trade Center allows UAE investors and foreign entrepreneurs to obtain a crypto license in Saint Vincent and Grenadines, where crypto firms and businesses can be established and supports them by providing a regulatory framework, a wealth of industry talent, and access to crypto resources and capital. It is a central hub for developing and implementing cryptography and blockchain technology applications. It now has over 20,000 companies offering, issuing, and trading crypto assets.
DMCC started its journey in this crypto industry in 2020 by launching DIgital Sugar and creating a record using crypto and digital ledger technology. In 2021, the DMCC authorities signed an initial agreement with the SCA (Safety and Commodities Authority). This agreement allows individuals to apply for a crypto trading license for their business.
Types of Licenses in DMCC
As with any other business in Dubai, you must obtain a trading license for your crypto organization. The DMCC is the sole authority responsible for issuing a cryptocurrency license, and they currently approve two types of permits depending on the characteristics of the crypto business. The DMCC Crypto license will only be approved for companies legally registered with the DMCC and with an established and experienced track record for trading, investing, or developing blockchain.
Cryptocurrency trading license
The license allows you to engage in activities such as buying and selling products developed based on digital ledger technology applications. If your company is involved in crypto brokerage, crypto exchange, banking, financial, or custody services, then DMCC will not issue this license to your company. You will only be able to obtain a permit after you have received approval from Freezone management. It should be noted that this is a separate license, which means that you can conduct other activities under the same roof. The minimum business capital must be around AED 50,000.
License for distributed ledger technology services
Under this license, organizations can provide database management services and distributed ledger technology in a blockchain. People in business that directly trade cryptocurrencies or offer currency exchange services are not eligible for this license. In addition, if your company maintains any financial assistance for the crypto business, you may not be approved for this permit . Like the Cryptocurrency Trading License, this license requires a minimum capital of AED 50,000.
Necessary steps to obtain a crypto license in DMCC
You must follow a few simple and quick steps to receive any of the cryptocurrencies mentioned earlier permits. Also, you can seek help from any business setup service in Dubai to get help with issuing a permit.
Step 1:

Select the preferred crypto activity that suits your business purpose.

Step 2:

Dubai has different legal structures: Sole Proprietorship, Limited Liability Company (Limited Liability Company), and DED Recognized Single Person Company. You must choose the ideal legal system according to the authorized structure.

Step 3:

Choose a proper trade name that is not associated with any political name, does not harm religious values, is still available for registration, has nothing to do with any well-known organization, and, most importantly, is related to your business activities.

Step 4:

The next step is to submit the crypto registration form to the DMCC authority.

Step 5:

Submit all relevant shareholder documents, including copies of passport photos and a detailed business plan with minimum capital.

Step 6:

Depending on your business requirements, select a suitable office space offered by DMCC.

Step 7:

After submitting all required documents, complete payments for the cryptographic license and office rent to the authority that will issue the license.
If you want to simplify the licensing process, you can contact our specialists.
https://copywritely.com/tools/copywritely/task/2916552
Comments
comments