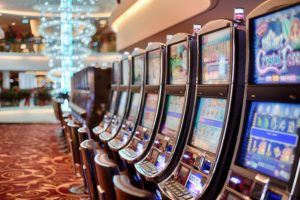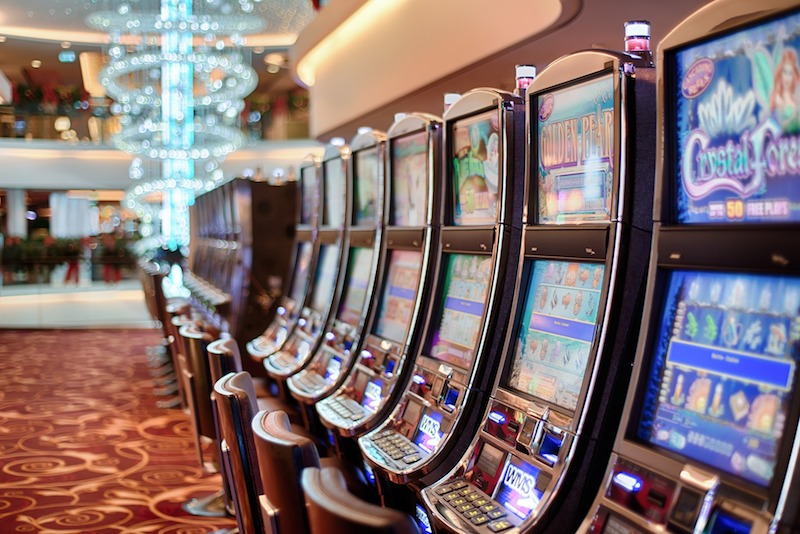 The online casino industry is developing rapidly. What was once a reserved territory for a certain amount of people is now accessible to everyone. Still, there're gamblers who prefer to play in land-based casinos but they are the exception rather than the majority. Furthermore, the annual turnover from online casino games exceeds several times the total income generated in classic casino halls.
Although both variants have their pros and cons. You may decide to mix your vacation trip with visiting places like Red Rock Hotel & Spa or the MGM Grand. On the other hand, every online casino is available for you anytime you need to relax and have some fun.
Accessibility
One of the most important reasons for many casino players to prefer online gambling is because of easy access. We all have a very busy everyday life so entertainment must be smooth. You only need to be connected to a stable Internet network and will instantly enter every online casino.
At the same time, if there aren't any gaming halls in your town, you will have to travel, maybe a few hours to the nearest casino location. That's quite inconvenient and can be done probably during the weekends but not on a daily basis. Moreover, such an effort is connected to additional expenses for fuel, food, taxes, parking fees, etc. You might need a bigger budget!
Game selection
Online casino websites provide more diversified gaming options an you can even do cricket betting online in India. Actually you can find everything related to gambling starting from table games with live dealers, going through hundreds of slots and even sports betting and lottery opportunities. As well as different variations of the most popular titles like roulette, blackjack and poker. You can choose according to your own preferences and most importantly you don't have to wait. Surprisingly when you play in live casinos it's like the dealer was waiting exactly for your arrival. Once you load your account and choose a specific room it will take a few seconds to get access. 
Online casinos provide a staggering amount of slots selection. Depending on the software provider, you'll be able to find several different titles for every possible theme. In other words, no matter if you like jungle adventures, galaxy voyages, horror movies, or else, you'll have a wide choice. 
On the other hand, brick-and-mortar casinos also maintain a large number of games. For example, you can easily find a few poker and blackjack tables, a roulette station and many fascinating variants of the "One-armed bandit". The variety is not that wide as in an online casino but still is enough for most gamblers. However, you may feel uncomfortable if you have to wait for a seat. Often most interesting tables are overcrowded. Not to mention that the overall gameplay is slow and depends on other people's behavior.
Casino bonus opportunities
Due to lower operating costs, online casino operators are more likely to offer regular bonuses to their customers as you can see here in this 1xbet review. Moreover, the generated income is bigger because of the fast gameplay. In the light of that, gaming companies offer more attractive and diverse casino bonuses. If you decide to join will be able to take advantage of a welcome package, no deposit bonus, free spins, different current promotions and loyalty membership. 
Furthermore, during live games, some providers often surprise players with various unexpected incentives. They are presented by the dealer in real-time and can include a prize draw, bonus roulette spins, free blackjack round and many others. Thus gamblers can prolong their play and will be motivated to come back. 
When we look back to the land-based casinos we realize that they are far behind in that aspect. Most commonly, you may benefit from some lottery draws or games with progressive jackpots. Such are available in every reputable online casino, too and often with better odds.
Additional services
There is at least one reason to choose old-fashioned casinos. And that's the level of service. Actually everything inside the halls is organized to assist visitors and help them feel comfortable. There're croupiers everywhere, waiters, cashiers, assistants and last but not least – security guards to ensure your safety. 
Also, the best brands offer additional amusements like famous musicians, artists and rock-bands. As well as boxing matches, comedy clubs and different shows. 
Online casino websites rely mostly on services that could help players if they have a particular issue. For example, you may contact the Customer Service Center if you have any questions. Usually, a live chat is available, too. Equally important is the variety of payment methods you could use – bank and prepaid cards, crypto and eWallets, Neteller and many others. Real client's feedbacks determine all that for extremely useful.
Conclusion
If you decide to try real money gambling, online casino platforms have some significant advantages. However, the thrill you could feel in the full and crowded Bellagio in Las Vegas is incomparable. But no matter the type, remember that gambling is risky and you better play wisely.
Comments
comments