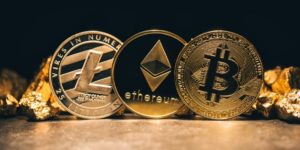 The cryptocurrency market is very sensitive to political and economic statements. This is the reason bitcoin and altcoins fluctuate so much. To make correct predictions and get a decent profit, it is worth learning the latest news and its impact on the crypto market. 
Tesla Will Resume Selling Cars for Bitcoins
The Bitcoin rate increased by 9.3% to $39,372 after Tesla founder Elon Musk announced that the American automaker will start selling cars for Bitcoin again if the mining process becomes more environmentally friendly. Tesla's CEO tweeted such info in response to Cointelegraph posting that Elon Musk's recent tweets about Bitcoin should have started an investigation by the US Securities and Exchange Commission. Similar news can be found on coinspeaker.
Elon Musk denied the accusation, noting that in the future Tesla will again allow bitcoin transactions, but only if the cryptocurrency will be produced from about 50% of the "green" energy.
On March 23rd, Tesla authorized the purchase of electric vehicles with Bitcoin. Already on May 12, the company abandoned this idea. This caused the Bitcoin price to drop. Musk later said that Tesla would keep its bitcoin portfolio despite the sharp drop in the price of cryptocurrencies.
China Bans Cryptocurrency Transactions
Chinese regulators have banned financial institutions from serving cryptocurrency transactions and warned investors against speculative cryptocurrency trading. According to the ban, institutions — banks and online services — should not offer customers any services related to cryptocurrency. In particular, the exchange of cryptocurrencies, registration, trading, clearing, settlements, and ICO are prohibited. At the same time, the right of individuals to own cryptocurrency is preserved.
Regulators note that cryptocurrencies are "not supported by real value." Their prices are easy to manipulate, and trade contracts are not protected by Chinese law. On March 15, 2021, Reuters announced that Indian authorities wanted to ban cryptocurrencies. Since April 30, the Central Bank of Turkey has banned the use of cryptocurrency to buy goods and services.
Italia Explains the Crypto Regulation Necessity
In January 2021, the head of the European Central Bank, Christine Lagarde, announced that Bitcoin needs to be regulated due to cases of speculation and money laundering. If the EU authorities postpone the introduction of rules for the circulation of digital assets, then Italy will take its own steps.
The uncontrolled spread of altcoins can damage the economy, said CONSOB CEO Paolo Savona. He thinks that digital assets contribute to illegal activities such as money laundering, and can also undermine the ability of central banks to conduct monetary policy. "Besides, cryptocurrencies can be used for tax evasion, terrorist financing, kidnapping, and other criminal activities," he said.
Fresh news about the crypto market appears every day. Follow them on our site and do not hesitate to leave your comments below.
Comments
comments