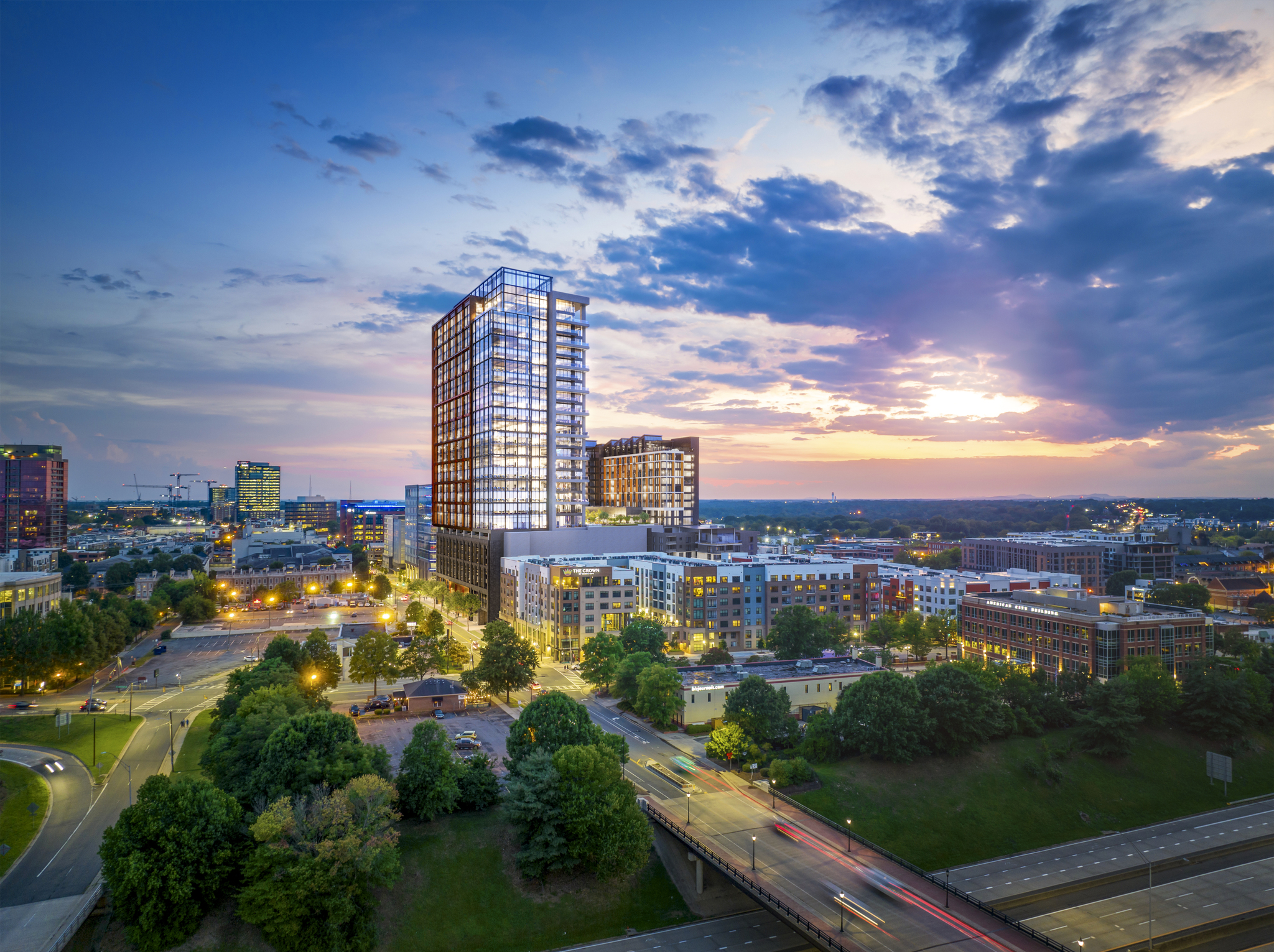 Crescent Communities and Nuveen Real Estate have just announced plans for a massive new high-end mixed-use development in the heart of South End – Carson & Tryon.
The 31-story development will include 20 stories of Class A+ office space designed to achieve LEED certification, a 200-key luxury boutique hotel (being developed in partnership with ABC Investments & Management Company), and 200 multifamily units from Crescent Communities' luxury NOVEL brand.
"We intentionally designed Carson & Tryon to center around enhancing the employee experience," said Sagar Rathie, Managing Director of Office at Crescent Communities' Commercial business unit. "Now more than ever, team members have tremendous flexibility in deciding their workplace locations. We strongly believe this experience at Carson & Tryon will excite and energize people who actively choose to be in the office. This talent-focused approach stems from the resident-first cornerstone at the heart of Crescent Communities' award-winning multifamily developments. This unique approach to the workplace setting creates an inspiring environment that will attract, retain, and most importantly engage top talent."
Carson & Tryon's office section will included a 18,000 square foot sky terrace, a 12,000 square foot employee amenity lounge, w/ a fitness center, luxurious locker rooms, hyper wellness programming, and onsite conference and board room spaces.
"We're big believers in vibrant, mixed-use neighborhoods where people want to live, work and play and think this is one of the best sites in Charlotte," said Chris Adams, Director of Office Southeast at Nuveen Real Estate. "We couldn't be more excited about our partnership with Crescent and Spectrum and the opportunity to be part of Carson & Tryon."
Anchored at the intersection of South Tryon and Carson Streets, the Carson & Tryon mixed use development spans three acres and will provide an attractive location for office employers seeking a convenient location with both the character of the South End and the elevated experience of Uptown. Carson & Tryon offers unparalleled access with walkability to restaurants and retail, the Carson Street Blue Line Light Rail Station, and Charlotte's Rail Trail in addition to easy and direct access to I-277 and I-77.
Partners for Carson & Tryon include Nuveen Real Estate, Spectrum Companies, Cooper Carry, LandDesign, Uzun and Case, Barrett Woodyard and ECS.
Additional information can be found at https://www.carsontryon.com.
Comments
comments