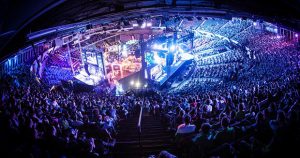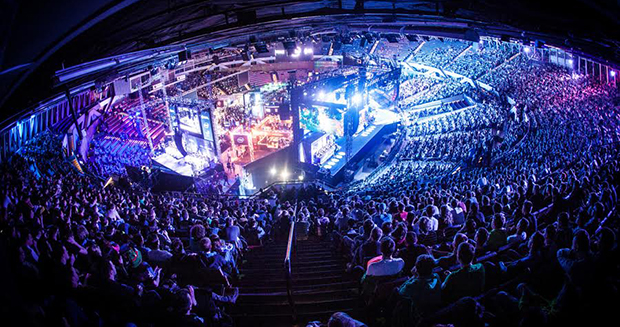 After the coronavirus was declared recently by the WHO as an International disaster, the virus has now forced a break to most of the global sporting activities. This has gone to the extent of postponing a number of matches in different tournaments and a great title like English Premier League, Spain La Liga, and the European football governing body UEFA among many. 
A Variety of sports have also been affected by this virus-like ice hockey, basketball, and Athletic among many more. The gambling industry is also adversely affected by the disaster making most of the gambling activities stall.
However, most of the sports have been postponed until April as managing the virus is underway. This means that as soon as the virus is controlled or managed, then act ivies resume to normal operations.
Non-Gamstop Punters are Suffering from Coronavirus
This deadly virus does not only affect human beings but also activities, its effects directly affect activities like sporting. A number of sporting activities have been broadly affected by the coronavirus as previously stated in my text. 
For instance, UEFA the European football governing body on 13th March announced that all the Champions League and Europa League matches to be played next week were all postponed until further notice. So all betting websites not registered with Gamstop won't be able to accept UK customers as there're no events except eSports streaming.
Leave that alone, on 12th March, the Premier League on its part announced that matches to be played this weekend would go on as planned but the body latter on announced it would reconsider the decision. A number of great sports personalities have equally been infected by this virus among them Mikel Arteta and Callum Hudson-Odoi who members of the English Premier League. A number of football divisions have equally postponed their matches among them Italy top football division and Scottish Football Association.
The Ice hockey League is among the latest to postpone her matches, others included the National Basketball Association, the National Collegiate Athletic Association who has canceled both her Male and Female 2020 basketball tournaments. Formula 1 also suspended its season-opening Australian Grand Prix races after one of the team members tested positive for the disease.
Betting Activities are Postponed
Betting activities shall be automatically postponed in response to this deadly virus which made away with a number of human lives and also infecting a huge number of people. Since in the first place it has greatly affected the general sporting events, then this ideally tells us that betting activities may not take place due to lack of matches to bet on. This is evident in Italy where all the retail betting facilities have been closed down. 
The virus has negatively affected a number of players especially football players like for example the Scottish Football Association suspended all professional and grassroots football in the entire country until further notice.
Offline Gambling is Going on Quarantine
The entire gambling industry has had more than enough challenges to face as a result of this coronavirus. Especially the offline gambling where this form of gambling solely relies on the physical appearance of the punters. Now that most of the casino has to close up including the Holland Casino who closed all of its branches across the country until 31 March. 
Equally, Belgium will also close its casinos, gambling halls, gambling machines, and betting shops until 4th April. Similarly, US Boyd gaming closed down its Forge Casino Resort in Pennsylvania.
 As specified above, this was a directive from the state's Governor Tom Wolf who clearly ordered the closure of all the community centers, entertainment venues, and all the public schools. All these were in line with the coronavirus spread management. It shall greatly reduce the rate of infection among people.
Conclusion
Covid-19 has taken the lives of many innocent humans creating a vacuum in many fields including sports, gambling, and betting. We hope and pray that a solution shall be hatched to save more life so that in the future, our normal life continues and make our beautiful world a better place. 
Comments
comments