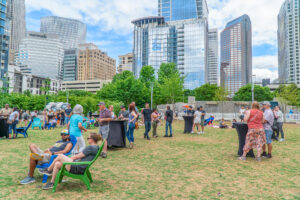 When you're considering a move to a new city, one of the first things you ask yourself is – how far will my money go?
Apartment List answers that question in a new report and interactive data tool examining differences in cost of living across the U.S. With this tool you can compare cost of living in many of the nation's largest cities along six dimensions: housing, groceries, utilities, transportation, healthcare, and other miscellaneous goods & services.
Some highlights include:
The overall cost of living in Charlotte is 4% lower than the national average. This ranks 55th out of the 100 large cities included in the report.

Across the county, housing is by far the most impactful expense when it comes to overall cost of living. In Charlotte, housing costs are 13% lower than the national average.

As for the other cost of living components: when compared to the national average, groceries in Charlotte are 3% cheaper, transportation costs are 5% cheaper, health care is 12% more expensive, and utilities are 9% cheaper.
Here's a comparison between New York (where many of transplants are coming from) and Charlotte: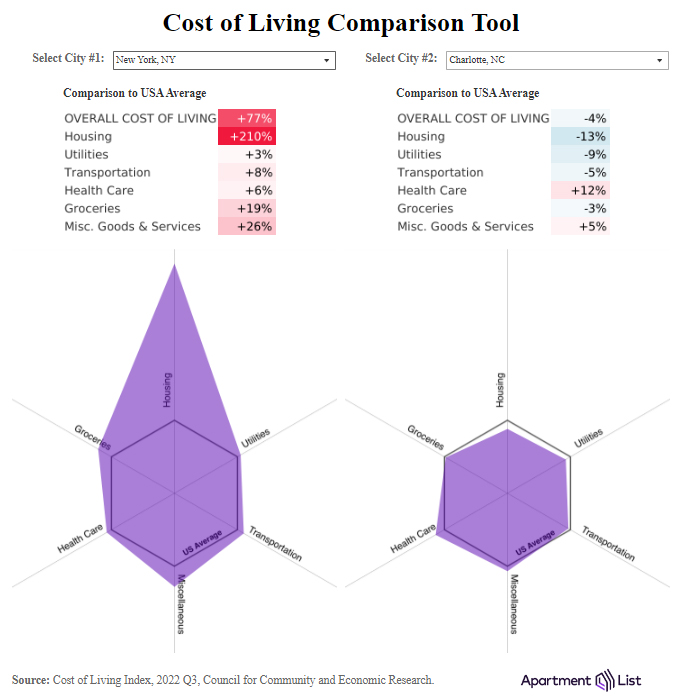 Comments
comments