Corning Optical Communications is about to break ground on their new $38 million headquarters in Charlotte's new large-scale mixed-use development, Riverbend Village, at the intersection of Brookshire Boulevard and Mount Holly-Huntersville Road.
In addition to the new Corning Optical Communications headquarters, Riverbend Village will include a 78,000 sq. ft. Harris Teeter and a Harris Teeter Fuel center, and several dozen other restaurants, shops, and service providers. The entire new Riverbend Village will include roughly 330,000 sq. ft. of retail space and over 500 residential units.
Grading of Riverbend Village is almost complete and vertical construction will begin withing the next few weeks, with an expected completion of Summer 2018.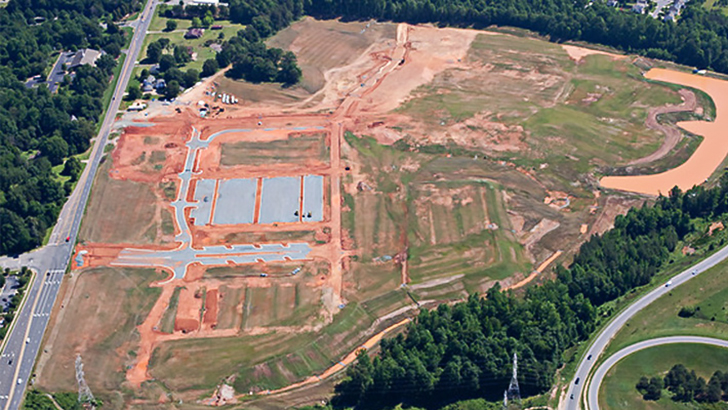 Corning's new headquarters will move about 400 jobs to Charlotte from the current headquarters in Hickory, and the company promised the state that they will also add 150 new jobs in Mecklenburg County. All 650 workers will earn an average salary of nearly $91,000, according to the Mecklenburg County Commission.
Corning Optical, a division of New York-based Corning Inc., stated that they wanted a more centralized location, as well as easy access to one of the South-East's largest airports.
You can now browse all available openings at Corning Optical on their career site here.
Comments
comments