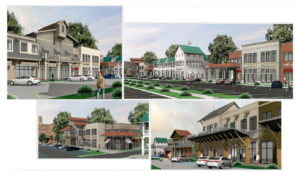 Construction has officially begun on a sprawling new master-planned village on the East side of Charlotte near the intersection of 485 and Rocky River Road. It will soon join the ranks of Baxter, Birkdale, and Ballantyne Villages.
MPV Properties, TRI Pointe Homes, and Taylor Morrison broke ground this week on the first phase of Farmington Village.
"The TRI Pointe Homes team is excited to bring its new home designs to life in Farmington where residents can enjoy beautiful community open spaces and walkability to dining and entertainment," states Gray Shell, Division President of TRI Pointe Homes.
According to a press release from MPV Properties, Farmington Village will eventually include at least 300 townhomes, 300 luxury apartments, 36 single-family homes, and over 500,000 square feet of commercial space with a theater, retail, medical, and general office space, and a hotel.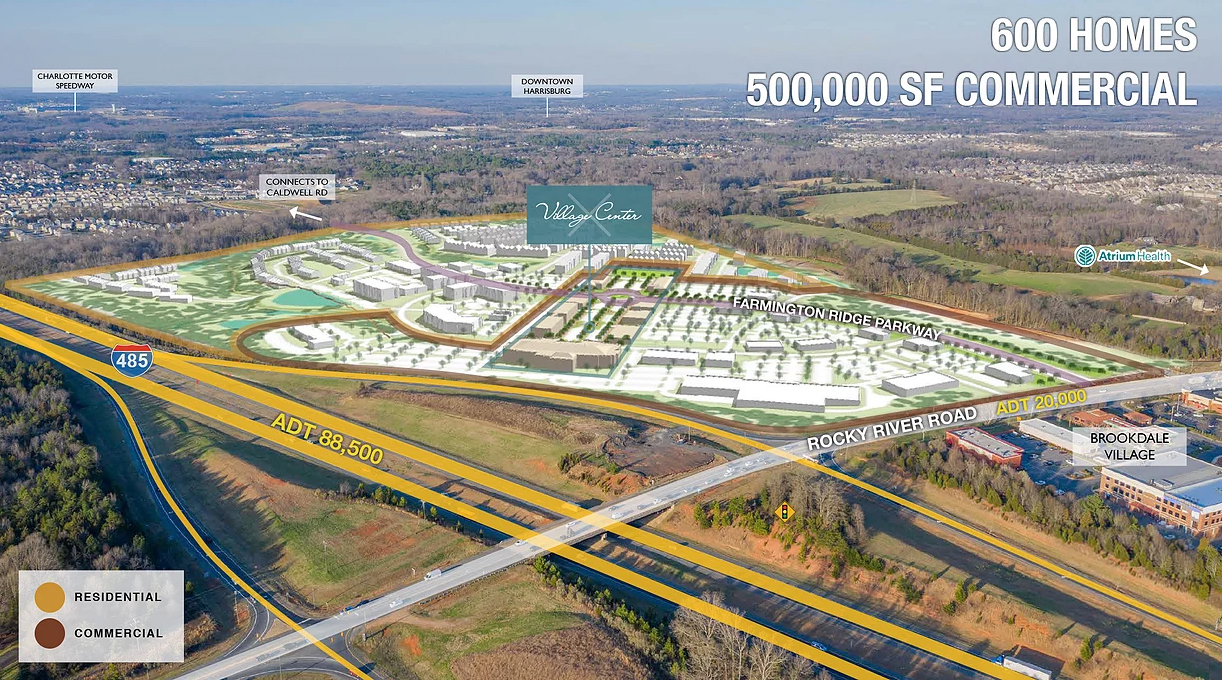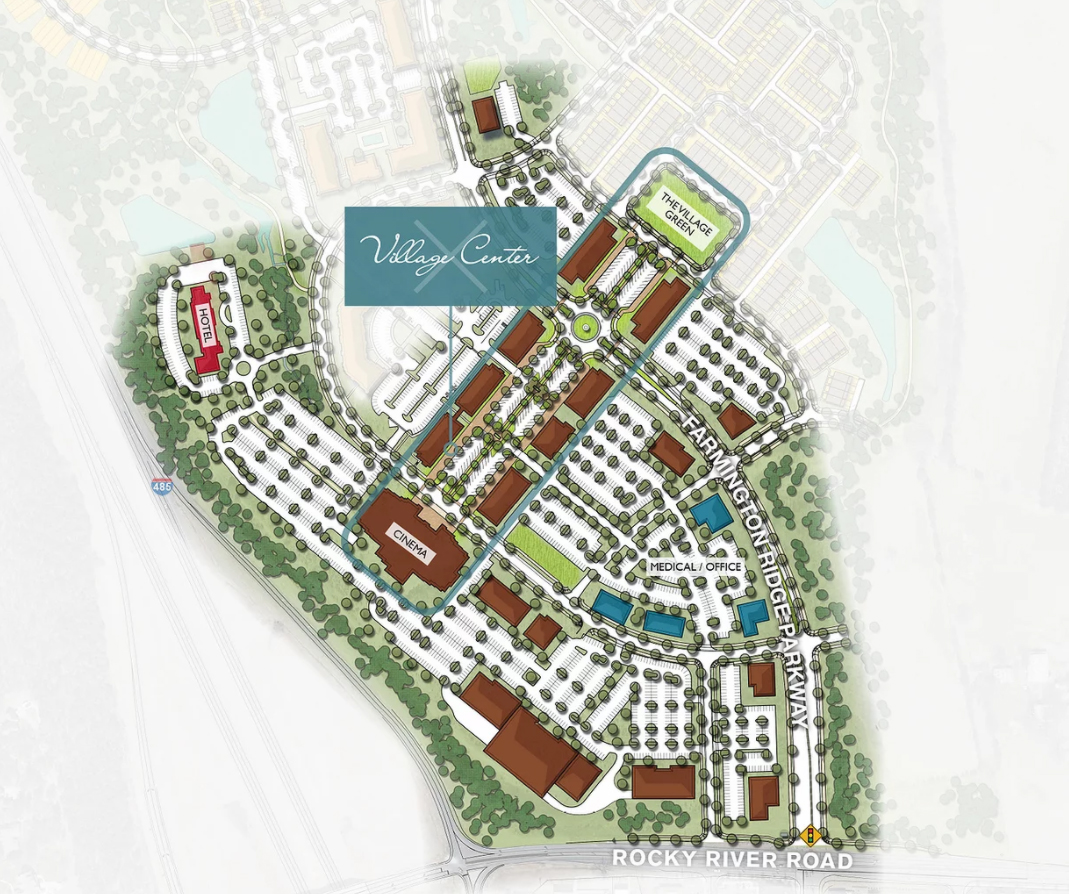 The first model homes are scheduled to be completed by next fall and the first retail shops plan on opening in early 2022.
If you're thinking about moving in or around the new Farmington Village area, let us connect you with a top Charlotte real estate agent in the area by filling out the form below:
Comments
comments