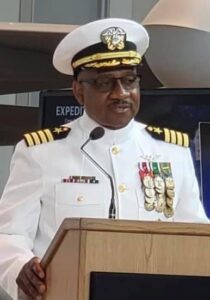 A Concord, North Carolina, native was recently promoted in rank to captain while serving at Naval Air Systems Command.
Captain Rodney Moss is a 1985 Northwest Cabbarus High graduate and a 2016 Brandman University graduate. Moss joined the Navy 36 years ago after speaking with a fellow sailor.
"I joined the Navy after a discussion with hospital corpsman third class Jerry Long (deceased)," said Moss. "He told me that joining the Navy would make me a man, build character, and allow me to go places and see things my classmates will never experience. I took his advice and never looked back."
Today, Moss serves as a Fleet Liaison Officer.
According to Navy officials, Naval Air Systems Command ensures warfighter's mission success through delivering timely, effective and sustainable Naval aviation capabilities.
Comments
comments