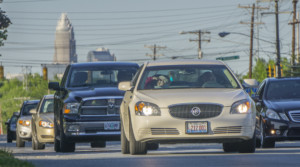 Aged care is an area that we don't get acquainted with until a family member or we ourselves start to consider it. The future might have many uncertainties, but the quality and variability of aged care options are plentiful, with a solution to suit all lifestyle preferences. Community care is often the first aged care option to be explored by seniors and families, with the format offering flexibility and a fantastic social atmosphere akin to what they know and experience now. If you have just started gathering options and information about these next steps, let's understand what community care is to see if it sounds like the right fit. 
What is community care?
Community care will look different for every single person, as it's designed to assist with the areas that need to be supported in our daily lives. This could be transport assistance to attend doctors appointments and family commitments, preparing meals, exercising with a carer, walking pets or even just a tidy of the home and watering the plants. These carers are trained to look after you or your loved one, as well as tend to any other needs that might arise during this care. If those odd jobs are hard to fit into your day, you might be ready to discuss community care so that you can continue to pursue the activities and social outings that are most important to you.
A great solace to your family
As with any life decision, you have to weigh up the impact those decisions have on your family and your collective lifestyle. Community care is a light touch aged care solution, and one can change over time as you may need, scaling up or down. For families who lead a busy life or have young children, knowing that their elderly loved ones are safe and keeping up with their commitments can be such a solace. It also means that the time spent together is doing fun recreational things, and not those chores and appointments that need to be done. Community care is also a wonderful choice if your family is spread over the city, state or country, or if your loved one lives in a remote area.
What to look for when searching for a community care provider
Now that you know the benefits of this aged care option, let's understand what you should look for in your chosen community care provider. You will want to know what sort of flexibilities are on offer and what services you can expect to be covered so that you avoid any misunderstandings and missed opportunities for extra assistance when planning for the future. You also want an option that is reputable and reliable, which you can find by viewing the list of eligible providers on government websites, and try to have a couple of appointments with these aged care providers before you choose so you can understand who they are and what sort of carers you will be getting to know.
Transparency and trust should also be your determining factors when choosing a provider, so be honest with what your expectation is of the service and your health and wellbeing goals are while under their care. There is no benefit to entering an arrangement without trust and reassurance.
Community care is a venture you won't regret, either for yourself or your family, as it extends that helping hand for a short or long amount of time and ensures that your passions and lifestyle is retained as you wish it to be. Think deeply about what you want out of your community care, and start to look at options in your area and how their services can enrich your life.
Comments
comments