Charlotte-Mecklenburg School's Superintendent Ann Clark just announced that the school system will now openly violate North Carolina's House Bill 2 by allowing students to use bathrooms and locker rooms according to the gender they identify with.
Many of the school district's administrators and principals spent yesterday being trained on how to limit their use of gender roles and how to implement the new facility policies, which will go into effect this coming school year.
"We've talked about things like dress code, use of pronouns, how to call roll, how to line students up to go to the cafeteria and not say 'boys in this line, girls in this line' and to be very sensitive," commented the Superintendent.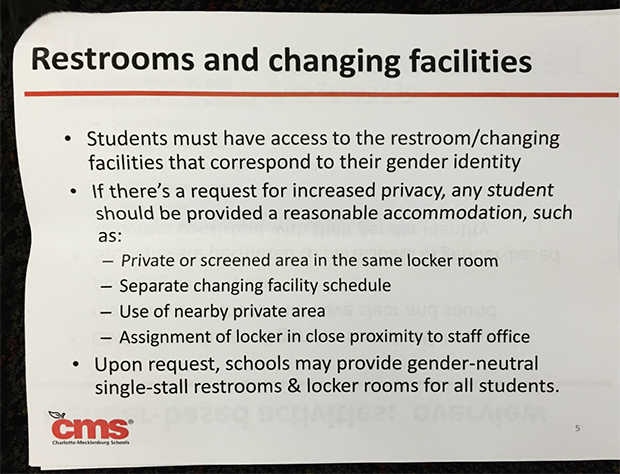 In spite of North Carolina's HB2, which requires everyone in public facilities (including schools) to use the bathroom which matches their biological sex, CMS is now choosing to change their policies to match President Obama's recent decree, which asks every school in America to allow students to use bathrooms, locker rooms, and shower facilities according to the gender they identify with.
What do you think about the new CMS changes?
Comments
comments