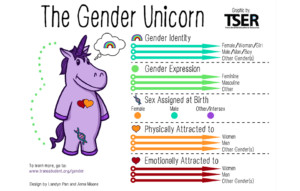 Meet the gender unicorn.
The new cartoon figure was used in Charlotte-Mecklenburg School's (CMS) 'Supporting Transgender Students' training presentation for the new transgender policy that will go into effect this coming August 29th.
The new policy was created as an attempt to curb bullying among transgender students at CMS, but many parents and teachers have addressed concerns that the policy opens the door to increased sexual assaults among non-transgender students in changing facilities and on overnight field trips.
The presentation about the policy included many changes to how teachers and faculty should view and act toward student gender going forward, including:
Students must now give permission to teachers and counselors before than can talk with their parents about any gender issues (pg. 34).
All students must have access to the restroom/changing facilities that correspond to their gender identity (pg. 42).
All gender-based activities will be evaluated and potentially removed, depending on the activities 'pedagogical purpose' (pg. 46).
Students will now be permitted to participate in gender-based activities consistent with their gender identity. (intramural sports, dress codes, classes, ceremonies, photos, extracurricular activities, etc) (pg. 46).
Students can no longer be referred to as "boys and girls" in classrooms, but "scholars" or "students." (pg. 48).
You can read the full presentation title 'Supporting Transgender Students' here.
Here is an example of how students might fill out the gender unicorn, according to TransStudent.org: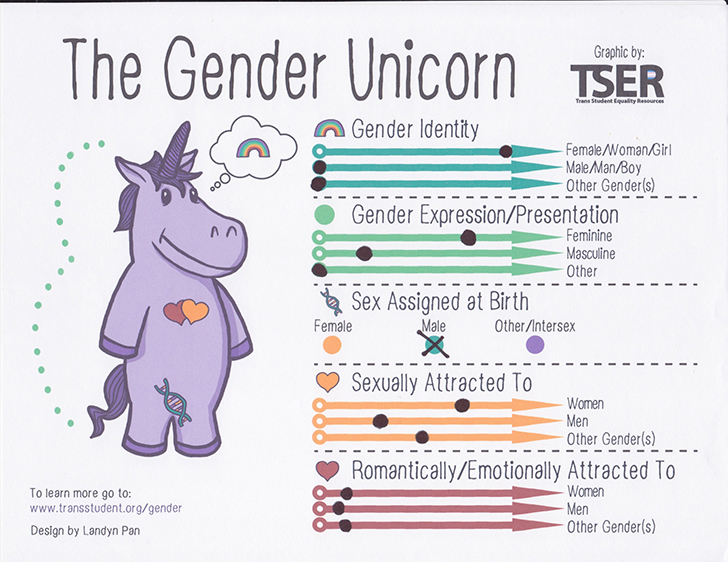 What do you think about CMS's new policies? 
Comments
comments