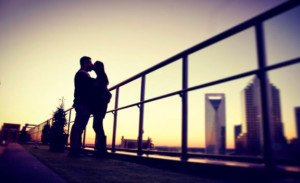 There's been a significant increase in sexual assault cases tied to online dating apps, including; Tinder, Plenty of Fish, OK Cupid, and others, according to CMPD investigators.
According to the recently released statistics, there have already been 20 reported sexual assaults in 2018 with victims meeting attackers on one of the popular social dating sites. Last year, that number was just 15 for the entire year.
Officials sent out the following tweets earlier today warning the public about the growing trend;
CMPD has seen an increase in recent months of sexual assaults reported by women who met the suspect using a dating app like Tinder, Hinge, Plenty of Fish, and others. We've identified at least 15 from 2017. So far in 2018, 20 reports have come in. pic.twitter.com/Fg13nCuvyD

— CMPD News (@CMPD) October 24, 2018
Lt. Muriel Hughes, over the Sex Assault Unit says it's not happening in one social media platform but across multiple. If you use the apps/sites make sure both parties are on the same page about expectations and always meet in a public place.

— CMPD News (@CMPD) October 24, 2018
Lt. Hughes says Detectives have charged one suspect in two cases. She also believes the cases are under reported and ask that you do report it. pic.twitter.com/0qCsIiP2nA

— CMPD News (@CMPD) October 24, 2018
Investigators are now urging Charlotte residents to do research before going out and to let a friend know in advance who you're meeting and where you're going.
They also recommend meeting in a public place and not using any drugs or alcohol that might impair judgment on a first date.
If you want even more protection, consider using a family locator app (allowing a friend or family member to see where you are at all times).
Comments
comments